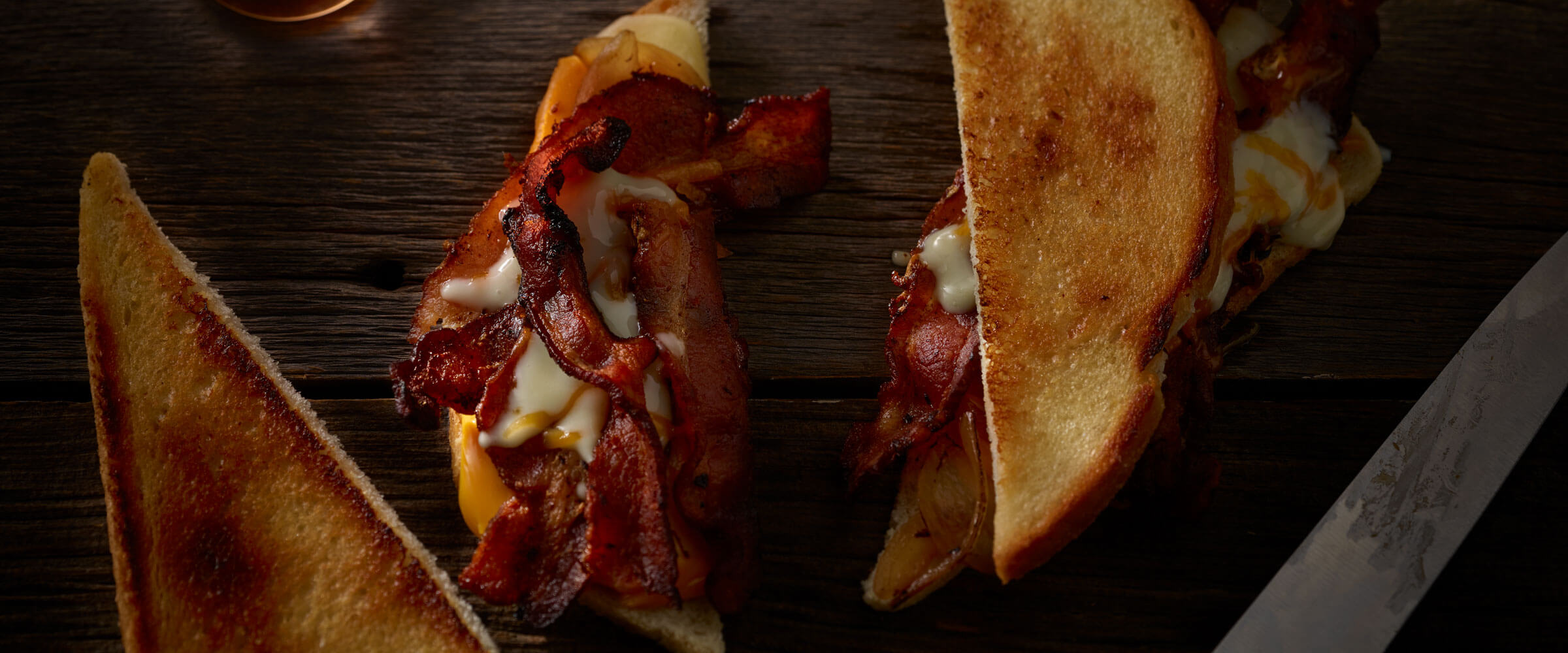 Prep Time
Cook Time
Meal Type
Cook Method
Ingredients
| | |
| --- | --- |
| 1 | tablespoon vegetable oil |
| 1 | medium onion, thinly sliced |
| 2 | teaspoons cider vinegar |
| ¼ | teaspoon kosher salt |
| ¼ | teaspoon freshly ground pepper |
| 12 | slices HORMEL® BLACK LABEL® Cherrywood Bacon |
| 2 | tablespoons butter, softened |
| 8 | slices Italian or sourdough bread |
| ¼ | cup Sriracha mayonnaise |
| ½ | pound cheddar cheese, cut into 4 slices |
| 3 | ounces cheese curds |
Directions
Heat oil in medium skillet. Add onion and cook over medium heat, stirring occasionally, until golden and softened, about 10 minutes. Stir in vinegar and season with salt and pepper. Transfer to small bowl.

Wipe skillet clean and cook bacon over medium heat, until crisp, about 8 to 10 minutes. Drain on paper towels.

Heat griddle to medium heat or 350°F. Butter 1 side of each bread slice. Spread other side of 4 bread slices with Sriracha mayonnaise and top with onion, Cheddar, cheese curds and bacon. Top with remaining bread slices, butter side out and cook 4 minutes per side or until golden and cheese melts.