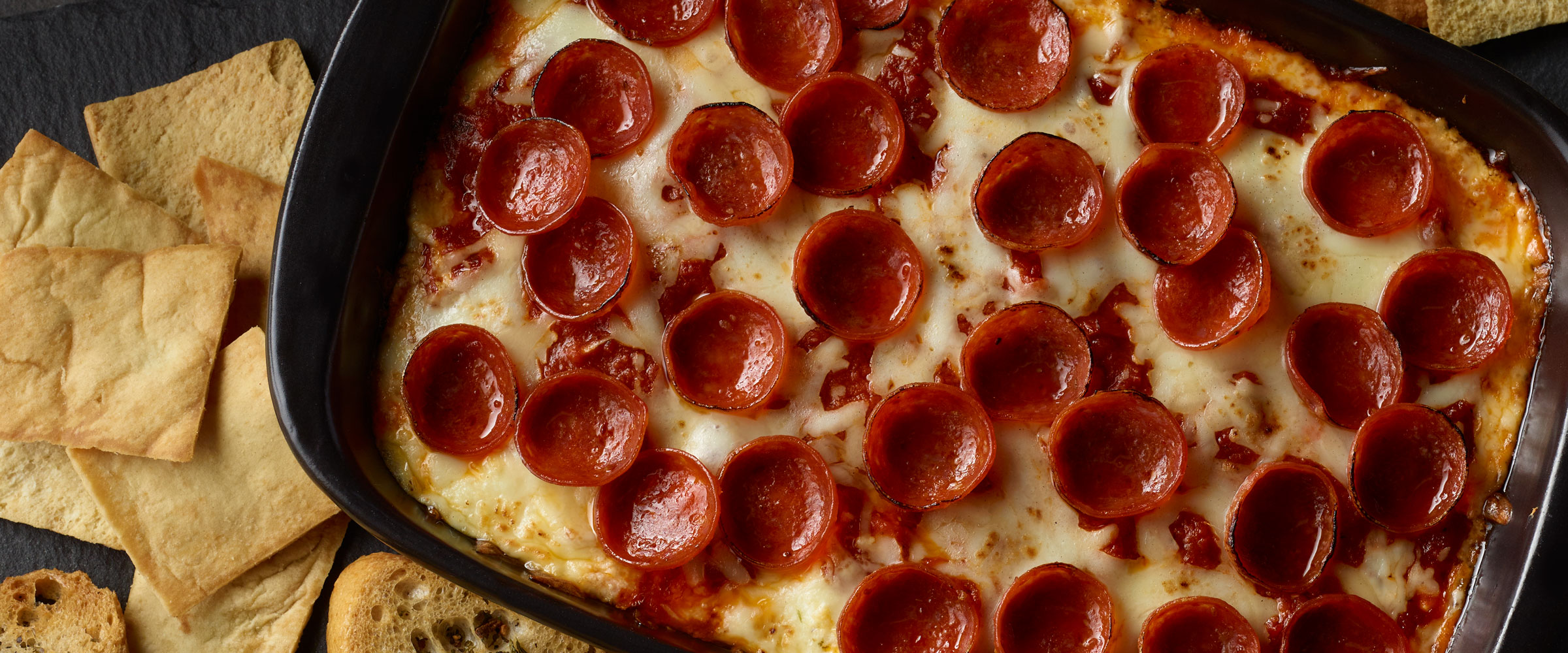 This dip is like having a slice of pepperoni pizza in every bite – cheesy, savory, and absolutely irresistible.
Recipe Notes
You'll need a total of 40 slices of the HORMEL® Pepperoni Cup N' Crisp Bold for your pizza dip. 10 of the slices will be quartered and mixed in with the cheeses, and you'll use at least 30 for the top. Feel free to use more for the top as the edges will curl up forming little cups as they bake.
Prep Time
Cook Time
Meal Type
Cook Method
Ingredients
| | |
| --- | --- |
| 1 | (5-ounce) package HORMEL® Pepperoni Cup N' Crisp Bold, divided |
| 1 | (8 ounce) package cream cheese, room temperature |
| 2 | cups shredded mozzarella cheese, divided |
| ½ | cup freshly grated Parmesan cheese, divided |
| 1 | teaspoon Italian seasoning |
| ¼ | teaspoon garlic powder |
| 1 | cup pizza sauce |
Directions
Heat oven to 350°F. Spray 9-inch pie plate with cooking spray.

Slice 10 pepperoni slices into quarters. In medium bowl, combine quartered pepperoni slices, cream cheese, 1⅓ cups mozzarella cheese, ¼ cup Parmesan cheese, Italian seasoning, and garlic powder; mix well.

Spread cheese mixture evenly in prepared pie plate. Spread pizza sauce over cheese mixture. Sprinkle remaining ⅔ cup shredded mozzarella cheese over pizza sauce. Place 30 pepperoni slices around the pie plate. Sprinkle with remaining Parmesan cheese.

Bake 25 minutes. Cool slightly before serving.