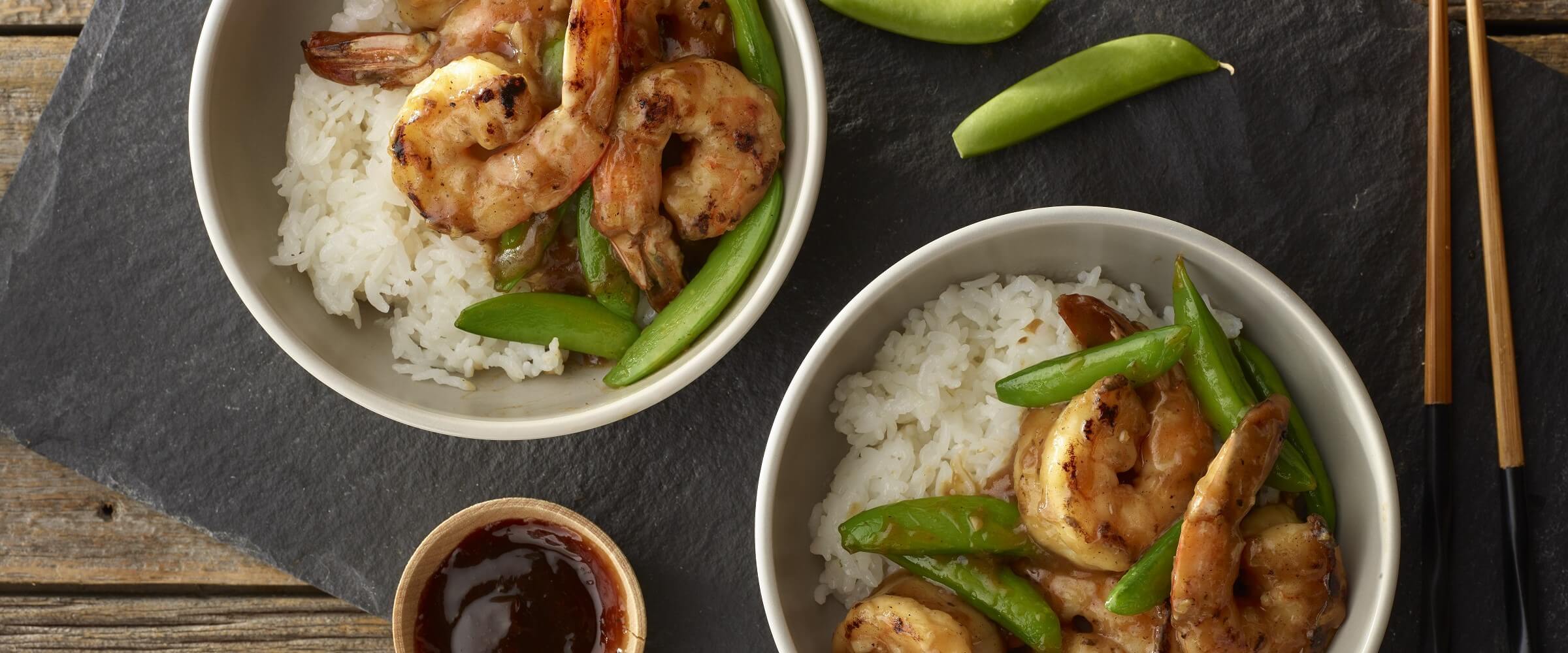 Prep Time
Cook Time
Meal Type
Cook Method
Ingredients
| | |
| --- | --- |
| 2 | tablespoons dry sherry or cooking wine |
| 1 | teaspoon sugar |
| 1 | pound large raw shrimp, peeled and deveined |
| ½ | cup chicken broth |
| 2 | tablespoons HOUSE OF TSANG® Oyster Flavored Sauce |
| 2 | tablespoons HOUSE OF TSANG® Teriyaki Stir-Fry Sauce |
| 2 | teaspoons cornstarch |
| ½ | teaspoon HOUSE OF TSANG® Sesame Seed Oil |
| 1 | tablespoon HOUSE OF TSANG® Stir-Fry Oil |
| 1 | teaspoon finely chopped peeled gingerroot |
| 2 | cloves garlic, minced |
| 1 | cup sugar-snap peas, trimmed |
| ¼ | cup chopped garlic chives or regular chives |
Directions
In bowl, combine sherry, sugar and shrimp. In glass measure, combine broth, oyster sauce, teriyaki sauce, cornstarch and sesame oil.

Heat large wok or skillet over medium-high heat. Add stir-fry oil, gingerroot and garlic. Stir-fry 1 minute or until fragrant.

Add shrimp mixture and sugar-snap peas to wok. Stir-fry 2 to 3 minutes or until shrimp start to turn pink. Stir broth mixture; add to wok. Stir-fry 1 to 2 minutes longer or until shrimp are just cooked and peas are crispy and tender. Add chives; stir-fry until combined.