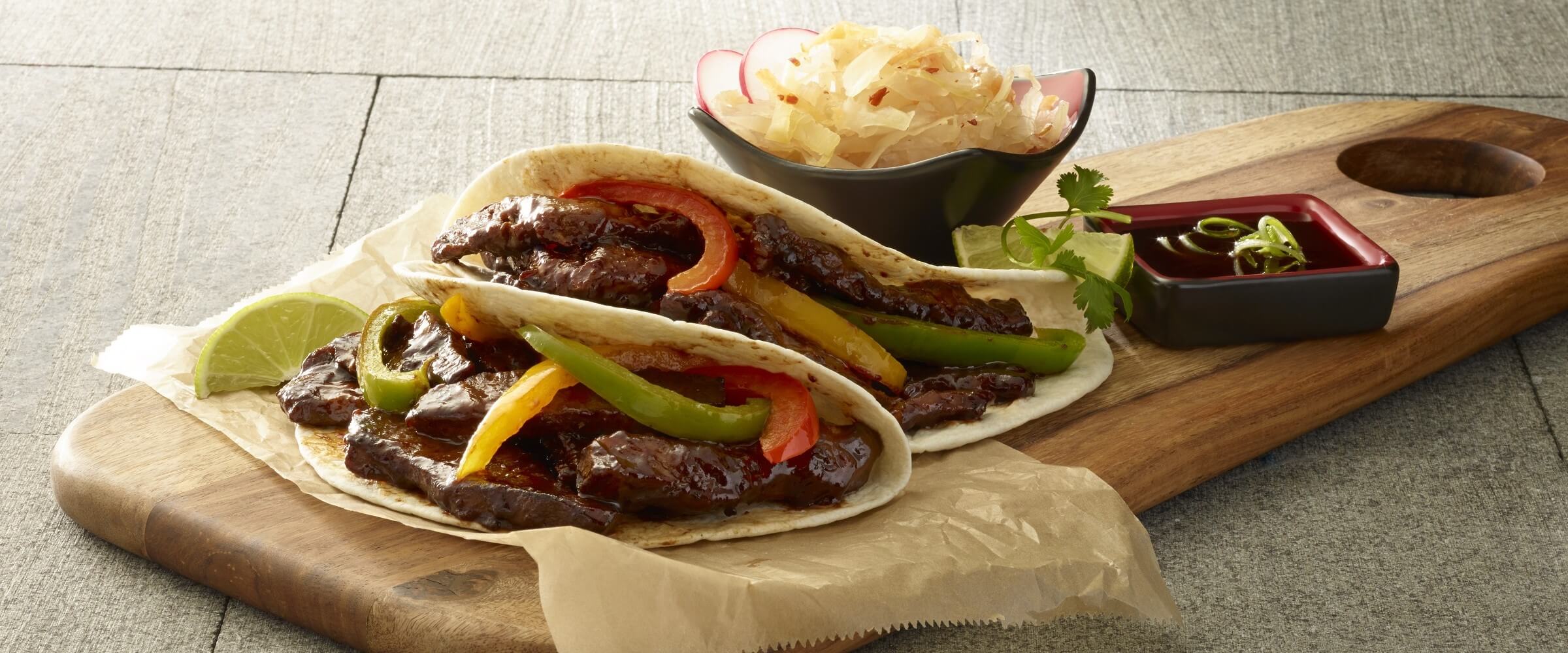 Prep Time
Cook Time
Meal Type
Cook Method
Ingredients
HOUSE OF TSANG® Korean BBQ Stir-Fry Sauce, for serving

1

tablespoon vegetable oil
1

¼

pounds beef flat iron steak, cut into very thin 1 ½-inch strips

⅜

cup HOUSE OF TSANG® Korean BBQ Stir-Fry Sauce

1

teaspoon cornstarch

1

tablespoon water

1

tablespoon sriracha sauce (Asian chile sauce)

8

flour or corn tortillas, warmed
1

¼

cups kimchi, drained and chopped, sour cream, chopped cilantro, radishes and/or cucumber, if desired
Directions
Heat oil in a large skillet over medium-high heat. Carefully, add beef to hot oil. Cook and stir 2 to 3 minutes or until only a trace of pink remains.

Add ½ cup stir-fry sauce to skillet. Cook 1 to 2 minutes or until hot. Push beef to side of skillet.

Combine cornstarch with 1-tablespoon water; stir into cooking juices in skillet. Stir in Sriracha. Cook and stir 1 minute or until slightly thickened. Stir in beef and heat. Serve beef in tortillas topped with additional stir-fry sauce. If desired, you may also top your choice of kimchi, sour cream, cilantro, radishes, and/or cucumber.