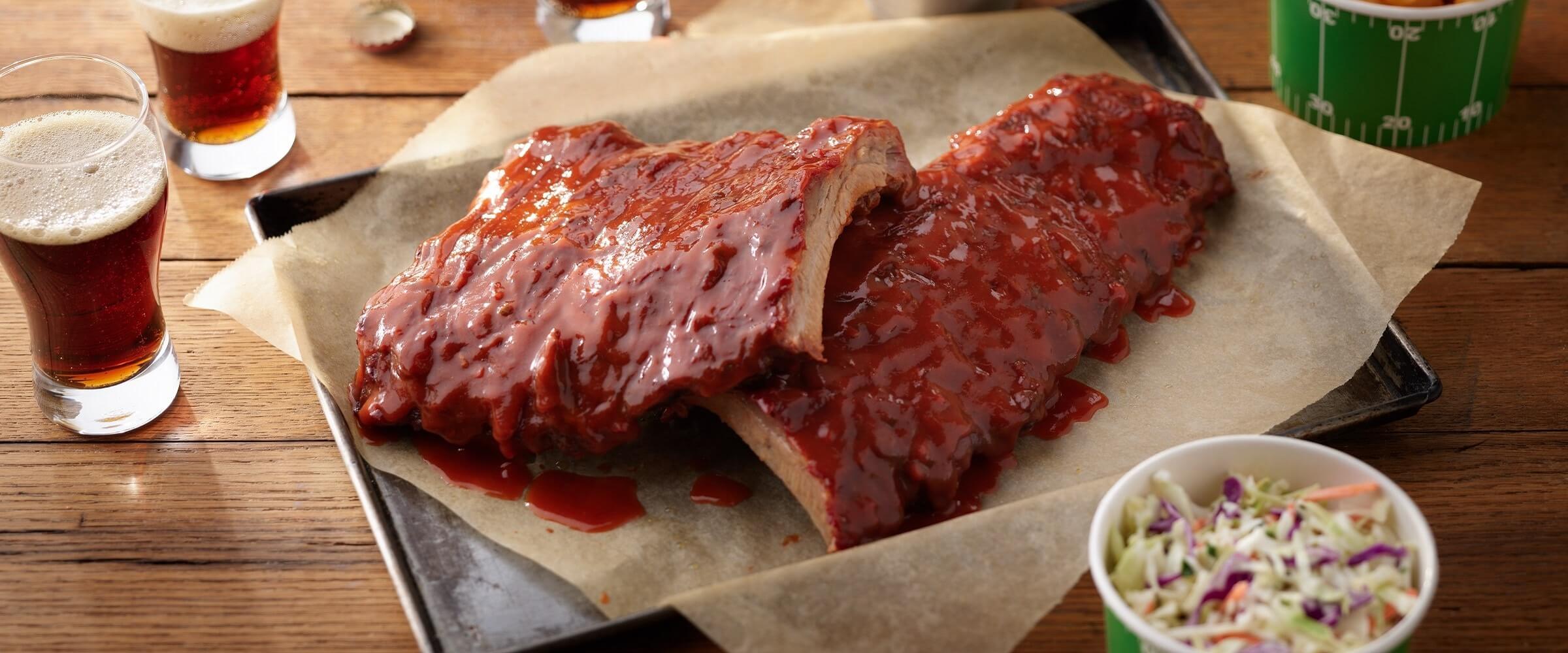 Indulge in mouth-watering, fall-off-the-bone Restaurant-Style Conventional Oven BBQ Babyback Ribs! These ribs are slow-cooked to perfection, then glazed with our signature barbeque sauce for a sweet and savory flavor that will leave you wanting more. And the best part? You can enjoy the taste of restaurant-quality ribs right in the comfort of your own home, without ever having to fire up the grill. Simply pop them in your conventional oven and in no time, you'll have a delicious meal that the whole family will love. Try them today and experience the ultimate BBQ taste sensation!
Prep Time
Cook Time
Meal Type
Cook Method
Ingredients
LLOYD'S® Seasoned & Smoked Babyback Ribs in Original BBQ Sauce
Directions
Heat oven to 375°F. Remove ribs from package and place on sheet of heavy-duty aluminum foil large enough to extend 3 to 4 inches beyond each end of ribs. Spread all the sauce over ribs or save for later.

Spoon 1 tablespoon water over ribs if desired. Wrap foil tightly around ribs.

Place foil-packed ribs in baking pan. Heat 30 minutes @ 375°F if ribs are refrigerated, 50 minutes if ribs are frozen.

LLOYD'S® Ribs may be prepared in the microwave, on the grill, or in a conventional oven. Instructions for preparation appear on the back label of the product. More detailed preparation instructions appear on the INSIDE of the back label.