The Meal That Works So Hard It Wears Flannel
A real meal your family will love. Hot, hearty and always delicious—it's perfect for busy weeknight dinners!
For more than 80 years, the DINTY MOORE® brand has been the trusted name in beef stew. With its fresh cut potatoes and carrots in a rich gravy with large chunks of real beef, DINTY MOORE® Beef Stew is an affordable complete meal for hard working Americans.
Hot, hearty and always delicious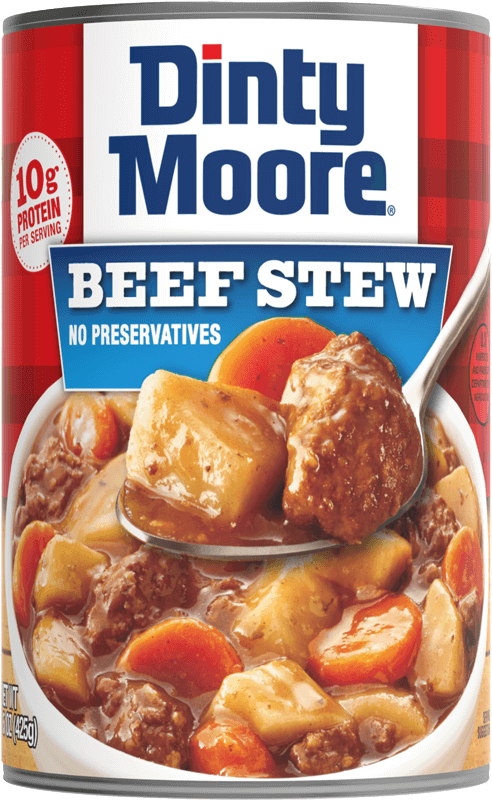 Hot, hearty and always delicious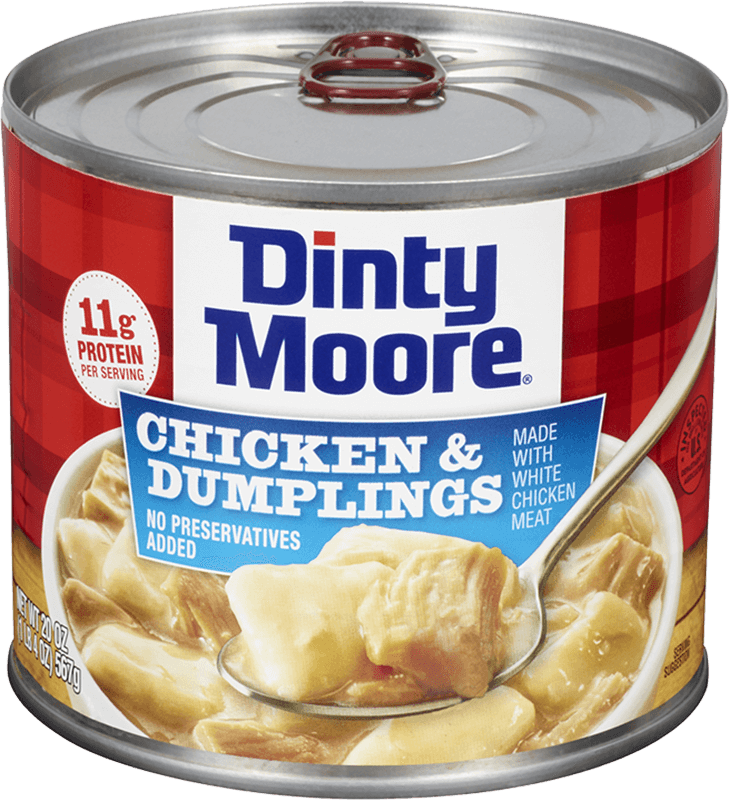 Hot, hearty and always delicious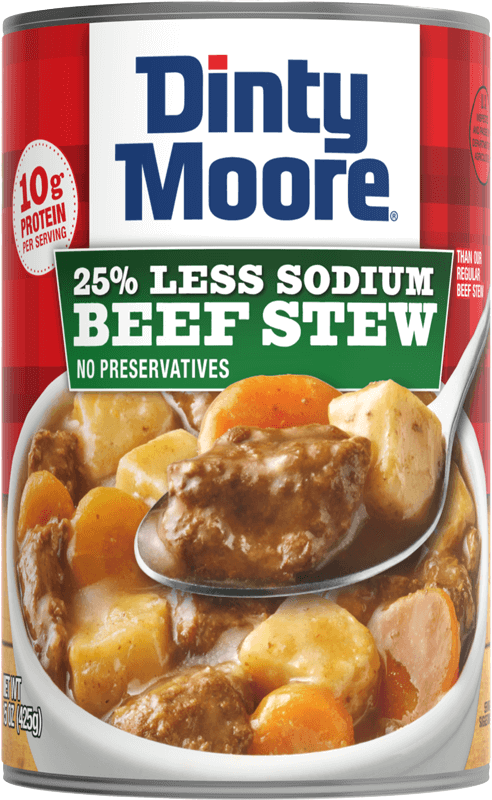 Stew in a Snap
Enjoy our classic stew in a convenient meal for one. So you can love your lunch, no matter what the day brings.
Microwave Tray
Slow Cooker
Place two (20-oz) cans of DINTY MOORE® stew in a slow cooker.
Heat on LOW for 2-3 hours or HIGH for 1 to 1½ hours.
Stir well before serving.
Appliances vary. Heating times given are approximate and may need to be adjusted.
Direct Link
Microwave
Empty stew into microwave-safe bowl; cover. Heat on high (100% power) for 3 minutes or until hot, stirring after 2 minutes. Stir before serving. All microwave ovens vary. Times given are approximate.
Direct Link
Stovetop
Empty stew into saucepan. Heat to simmering over medium heat, stirring occasionally.
Direct Link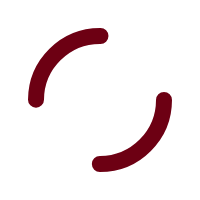 No results found.
Hard work deserves a hearty, delicious meal worth sinking your teeth into.
Simple, easy, versatile, and always filling, DINTY MOORE® Beef Stew is perfect in a bowl, in a recipe, or right from the can.
Explore Recipes
Moore Than a Meal
Comfort comes in many forms. So does love. A seven-year-old boy with autism and his family learn that DINTY MOORE® beef stew provides both.
View Story