Limited Edition Apple Cider Thick Cut Bacon
Don't resist it. MAKE IT! HORMEL® BLACK LABEL® Limited Edition Artificial Apple Cider Flavor Bacon is a perfect sweet and savory balance with notes of cinnamon and apple that delivers flavor with every bite. The bacon is slow-smoked over natural wood and is thick cut so the slices don't break apart.
Buy Now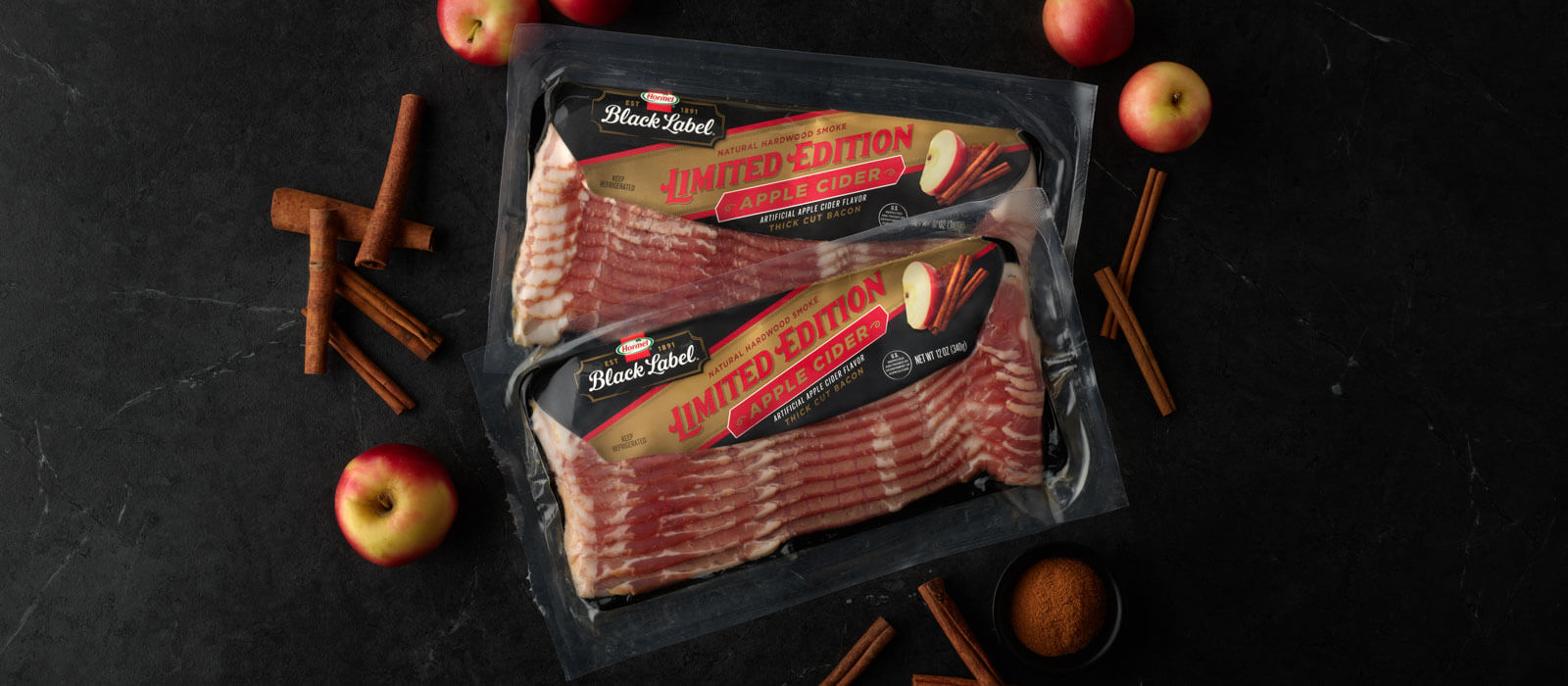 For More Information
Explore preparation recommendations, nutrition information and where to buy for this bacon variety.
Buy Now