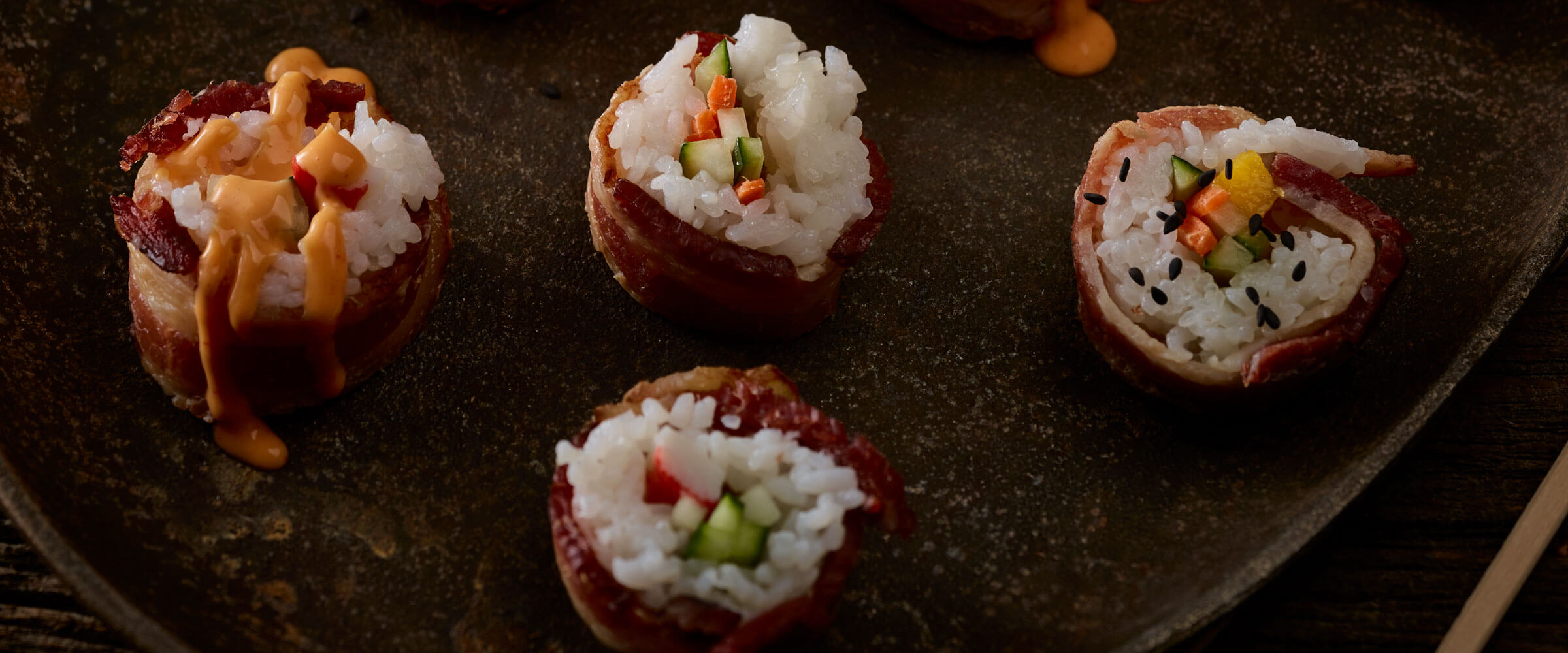 Prep Time
Cook Time
Meal Type
Cook Method
Ingredients
| | |
| --- | --- |
| 1 | 1 (12-ounce) package HORMEL® BLACK LABEL® Brown Sugar Bacon |
| 2 | cups cooked sticky rice |
| 1 | tablespoon Mirin |
| 1 | tablespoon Japanese vinegar |
| 1 | teaspoon sugar |
| | Blanched asparagus, carrot sticks, cucumber strips, sliced cooked shrimp, sliced mango |
| | Japanese mayonnaise, toasted sesame seeds |
Directions
Heat oven to 350°F.

On a foiled-lined jellyroll pan, arrange bacon strips side by side.

Top with another sheet of foil and secure by putting another tray on top.

Bake 15 to 25 minutes or until browned but still pliable enough to roll. Cool completely.

Combine rice and next 3 ingredients.

Press rice mixture over bacon sheet. Arrange 3 of desired fillings over top and firmly roll and slice.

Drizzle with Japanese mayonnaise and sprinkle with sesame seeds.