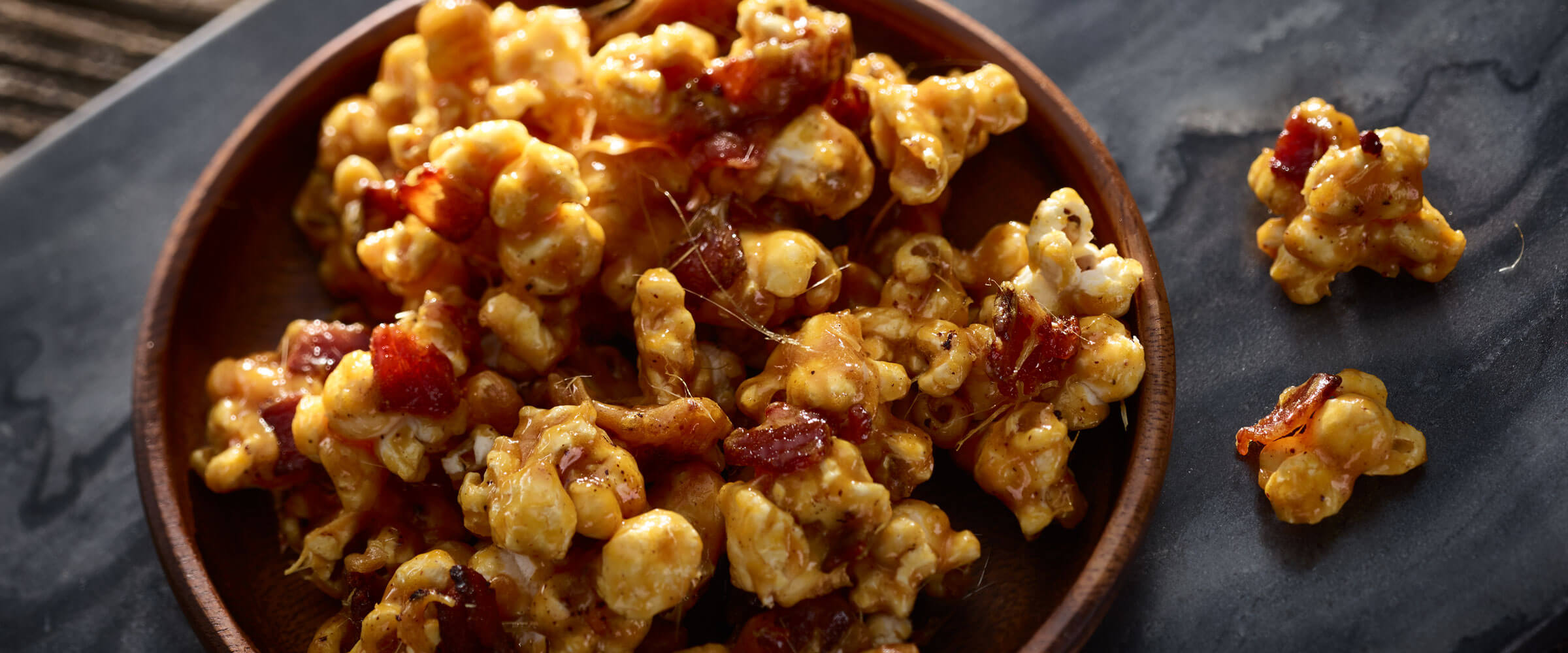 Prep Time
Cook Time
Meal Type
Cook Method
Ingredients
6

slices of HORMEL® BLACK LABEL® Jalapeño Bacon
Nonstick cooking spray

½

cup popcorn kernels
1

½

teaspoons baking soda

¾

teaspoon cayenne pepper

3

cups sugar

3

tablespoons unsalted butter

2

teaspoons sea salt
Directions
Heat oven to 400°F.

Bake bacon strips until crispy. Finely chop bacon.

Lightly coat two large rubber spatulas and large mixing bowl with nonstick cooking spray.

In large saucepan, heat vegetable oil over medium-high heat. Add popcorn kernels; cover. Jostle saucepan constantly, until kernels have popped, about 4 minutes.

Transfer popped popcorn to large prepared bowl. Remove any unpopped kernels.

In small bowl, whisk baking soda and cayenne pepper. In medium saucepan, combine sugar, butter, salt, and water.

Cook over high heat 10 minutes, or until mixture becomes caramel color. Remove from heat and whisk in baking soda mixture. Fold in finely chopped bacon.

Pour caramel over popcorn and toss until popcorn is evenly coated.

Pour popcorn onto large baking pan. Separate into small pieces while warm.

Cool to room temperature.