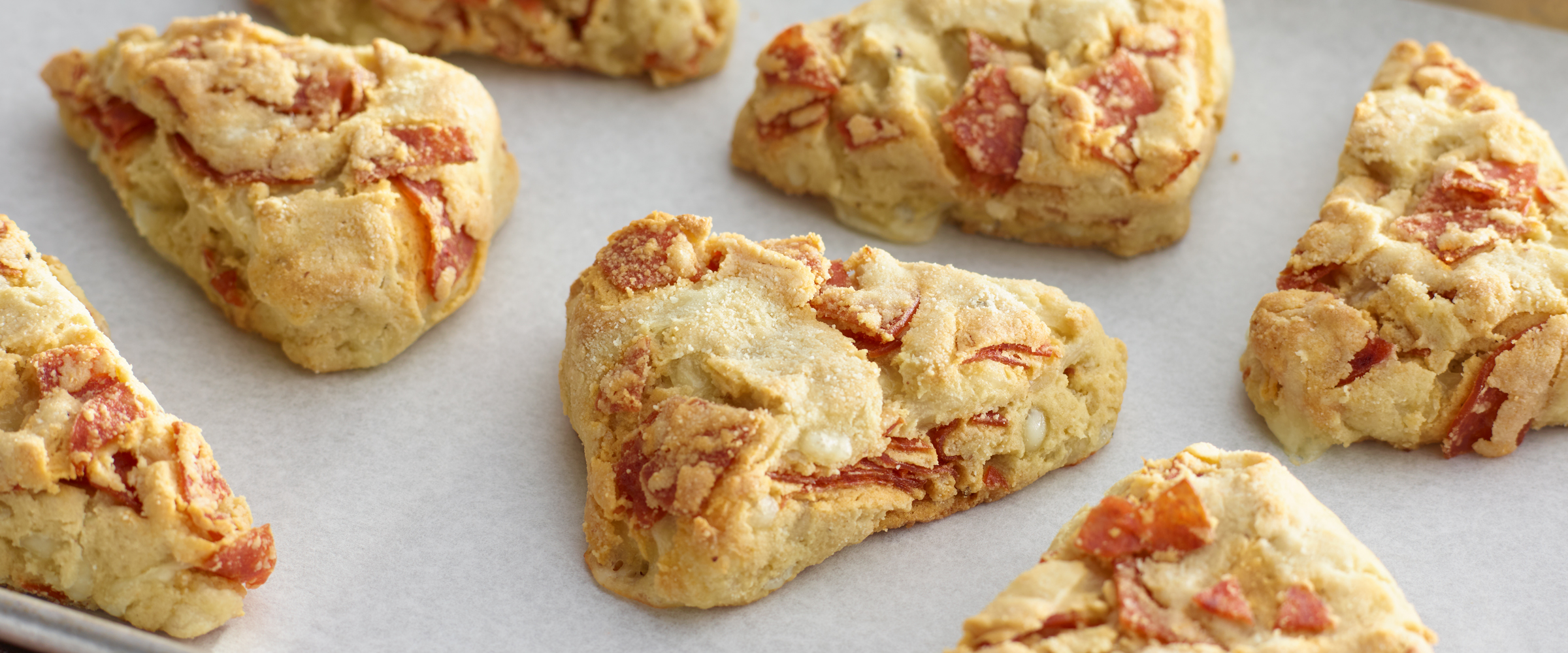 Prep Time
Cook Time
Meal Type
Cook Method
Ingredients
| | |
| --- | --- |
| 2 | cups almond flour |
| ½ | cup mozzarella cheese |
| 1 | egg |
| 2 | tablespoons egg whites |
| 2 | tablespoons honey |
| 1 | teaspoon garlic |
| ½ | teaspoon baking soda |
| ½ | teaspoon salt |
| ¼ | teaspoon baking powder |
| ¼ | teaspoon pepper |
| 34 | slices HORMEL® Pepperoni (regular or turkey), chopped |
Directions
Heat oven to 350°F. In large mixing bowl, combine all ingredients except pepperoni.

Add chopped pepperoni and mix to combine.

Transfer dough to floured surface, molding it out into a square shape, approximately 7 to 8 inches wide and 3/4-inch thick. Carefully use a knife to cut the square into quarters, and then into eighths. Transfer scones to baking sheet lined with parchment paper and sprayed with cooking spray.

Bake 11 to 15 minutes.

Cool completely before serving.