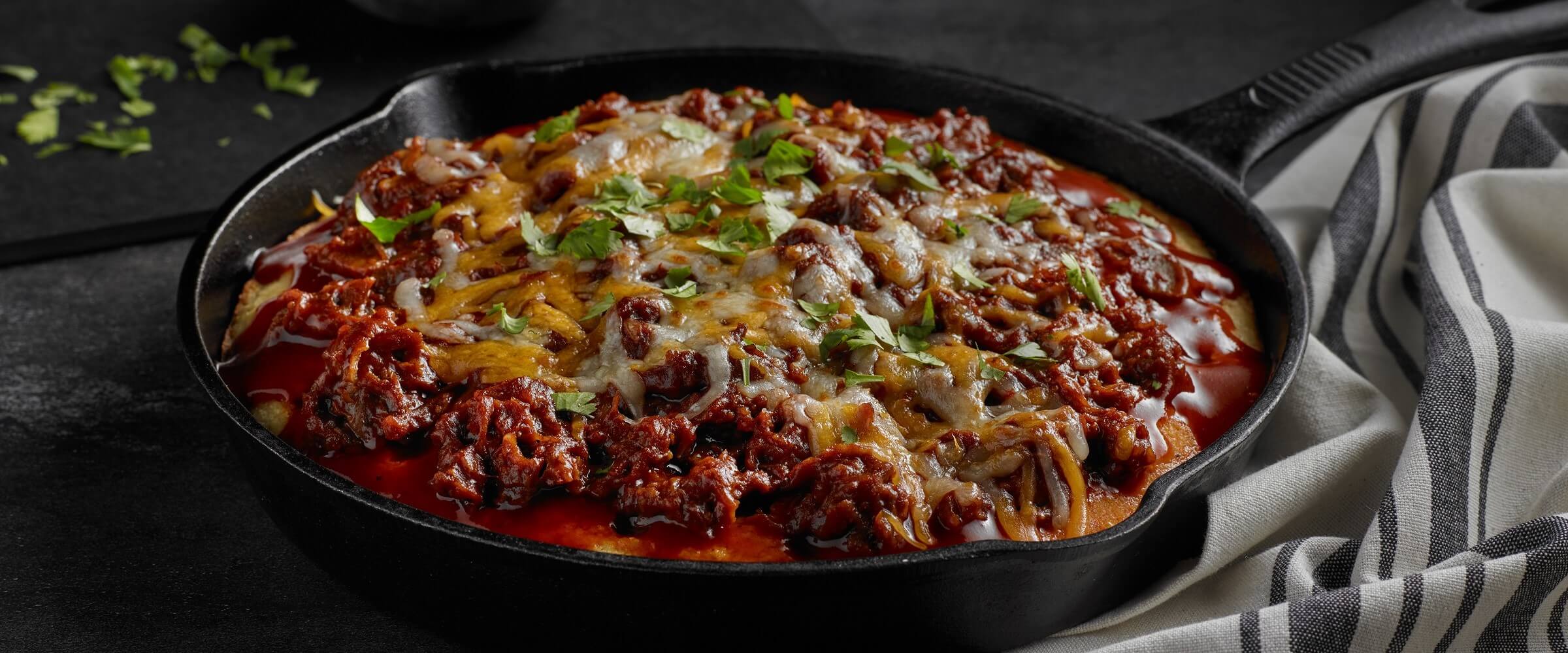 Looking for a delicious twist on classic tamale pie? Try this BBQ Tamale Pie! Made with LLOYD'S® Seasoned and Shredded BBQ Beef, melted Mexican cheese blend, and tangy enchilada sauce, this dish is sure to become a family favorite. Simply layer the ingredients in a casserole dish and bake until hot and bubbly. Perfect for weeknight dinners or potluck parties, this BBQ Tamale Pie is guaranteed to satisfy your craving for bold, flavorful Tex-Mex cuisine. Plus, it's easy to make and can be on your table in under an hour!
Prep Time
Cook Time
Meal Type
Cook Method
Ingredients
1

½

cups cornmeal mix

1

cup buttermilk

1

cup creamed corn

1

large egg, lightly beaten

¼

cup butter, melted

1

cup LA VICTORIA® red enchilada sauce

1

(15-ounce) container LLOYD'S® Seasoned and Shredded BBQ Beef

½

shredded Mexican cheese blend
Garnish: chopped fresh cilantro leaves
Directions
Heat oven to 425°F. In large bowl, combine cornmeal mix and next 3 ingredients. Stir in melted butter.

Pour mixture into buttered, 10-inch cast-iron skillet. Bake 25 to 30 minutes or until golden. Let stand 10 minutes.

With bottom of wooden spoon, poke holes over top of cornbread. Spread enchilada sauce over top. Place beef evenly over sauce and top with cheese.

Reduce oven temperature to 375°F. Bake 20 minutes or until heated through and cheese is melted.

Sprinkle with cilantro, if desired.