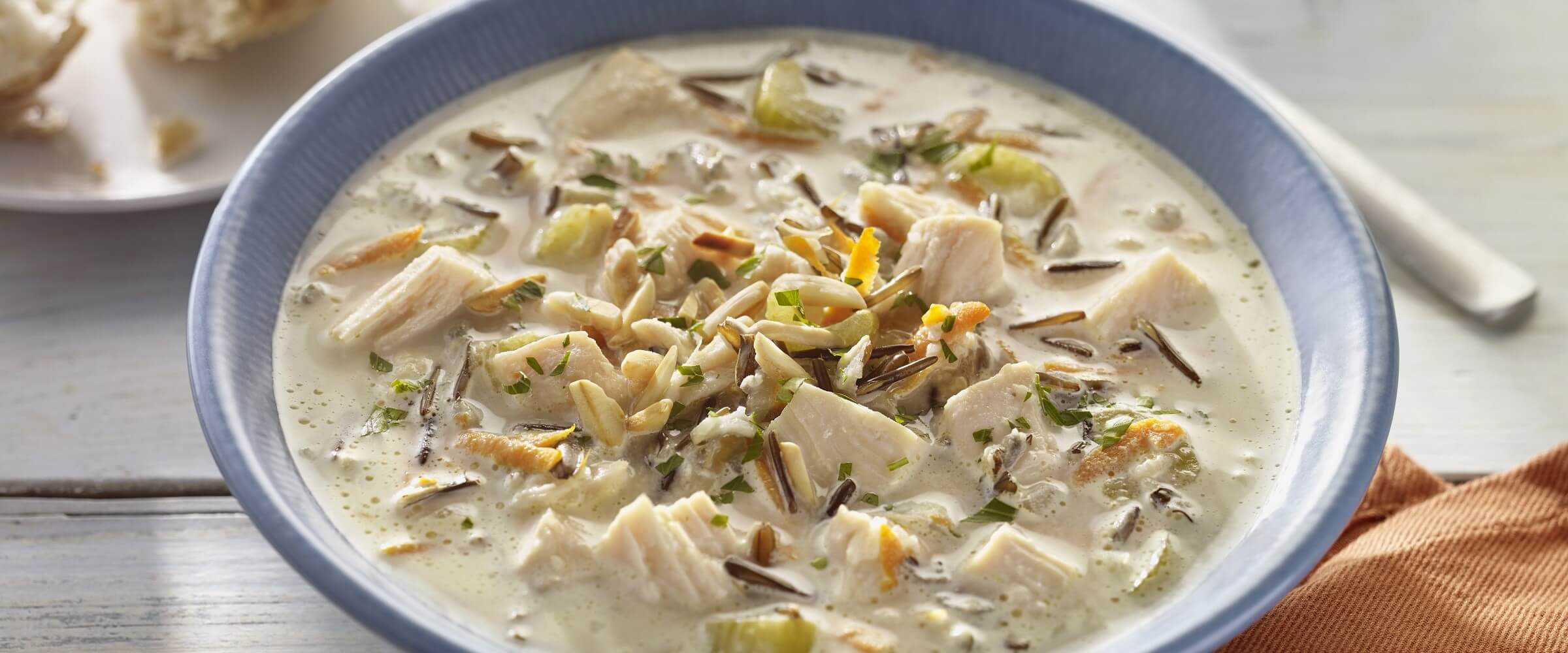 Chicken Wild Rice Soup is a comforting and hearty dish that brings together the earthy flavors of wild rice, chicken, and a medley of vegetables. With the help of HERB-OX® Chicken Granulated Bouillon, whipping cream, and slivered almonds, this soup offers a rich texture with a hint of nuttiness. Prepare to indulge in a bowl of warmth and deliciousness.
Prep Time
Cook Time
Meal Type
Cook Method
Ingredients
½

cup wild rice, rinsed thoroughly

2

medium carrots, shredded

2

celery stalks, thinly sliced

1

large yellow onion, chopped
5

½

cups water

2

tablespoons HERB-OX® Chicken Granulated Bouillon

1

cup whipping cream

2

tablespoons all-purpose flour

2

(10-ounce) cans HORMEL® Premium Chicken Breast, drained and flaked
Slivered almonds
Directions
In 6-quart slow cooker, combine wild rice, carrots, celery, onion, water and bouillon. Cover; cook on LOW setting 4 hours or until rice is tender.

In bowl, whisk together cream and flour until smooth. Slowly stir into soup; add chicken. Cook, stirring constantly, 5 minutes or until mixture is slightly thickened and chicken is heated thoroughly.

Ladle soup into bowls; garnish with almonds.