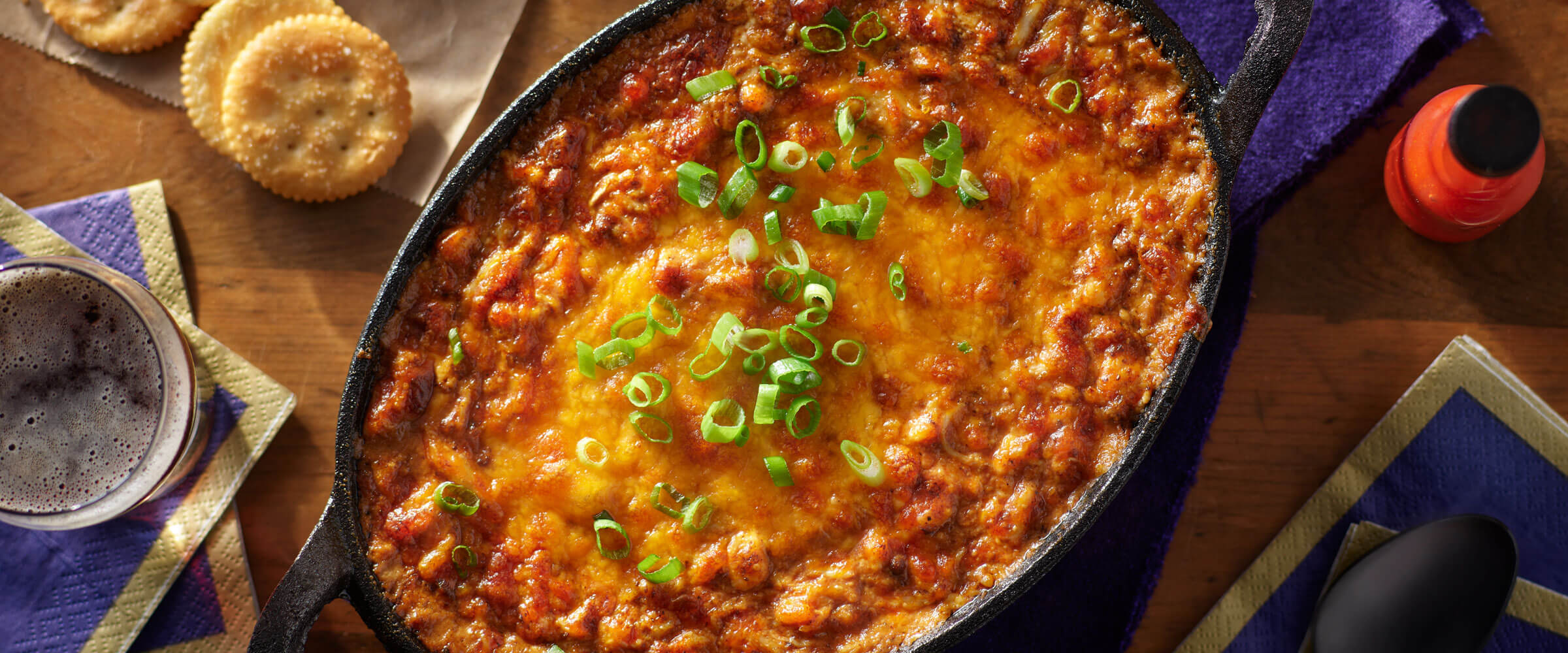 Indulge in the bold flavors of our Hot Chili Crab Dip for your next gathering. A tantalizing blend of HORMEL® Chili No Beans, cream cheese, mayonnaise, seafood seasoning, Worcestershire sauce, garlic powder, black pepper, hot pepper sauce, lump crab meat, and shredded sharp cheddar cheese creates a creamy, savory dip. Sprinkle with green onions and serve with crackers for an irresistible appetizer.
Prep Time
Cook Time
Meal Type
Cook Method
Ingredients
1

(15-ounce) can HORMEL® Chili No Beans

1

(8-ounce) package cream cheese, softened

1

cup mayonnaise

3

teaspoons seafood seasoning
1

⅜

teaspoons Worcestershire sauce

¼

teaspoon garlic powder

⅓

teaspoon freshly ground black pepper

1

teaspoon hot pepper sauce

1

(16-ounce) can lump crab meat

¾

cup shredded sharp cheddar cheese, divided

¼

cup chopped green onions
Crackers
Directions
Heat oven to 350°F. In large bowl, mix all ingredients except crab meat, cheese and green onions until combined. Gently stir in crab meat and ½ cup cheese.

Spread mixture into 1 ½ -quart baking dish. Sprinkle with remaining cheese. Bake, uncovered, 25 to 30 minutes or until cheese is melted and dip is heated through. Garnish with green onions. Serve immediately with crackers.