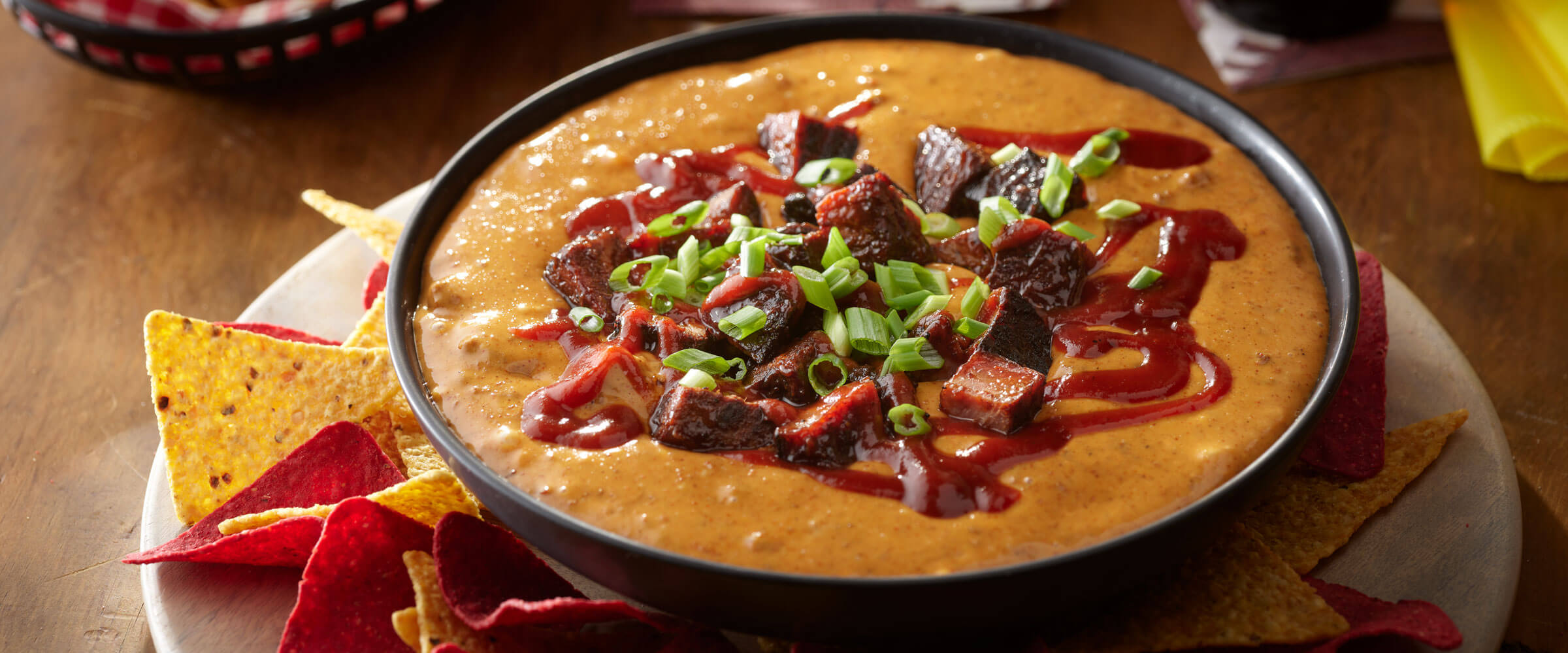 Elevate your game day celebration with our Kansas City BBQ Chili Dip—featuring HORMEL® Chili No Beans, cubes of pasteurized prepared cheese, and a savory blend of burnt ends. Infused with a mix of cayenne, chili powder, cumin, and a touch of salt, this dip boasts a bold flavor profile. Finish with a drizzle of barbeque sauce, sprinkle of green onions, and serve as the star attraction for any gathering.
Prep Time
Cook Time
Meal Type
Cook Method
Ingredients
1

(15-ounce) can HORMEL® Chili No Beans

1

(1-pound) package pasteurized prepared cheese product, cut into 1-inch cubes
1

½

cups burnt ends, divided

¼

cup water

1

teaspoon cayenne

1

teaspoon chili powder

1

teaspoon cumin

¼

teaspoon salt

¼

cup barbeque sauce

¼

cup green onions
Directions
In medium microwave-safe bowl, stir together chili, cheese product, ¾ cup burnt ends, water, cayenne, chili powder, cumin, and salt; cover. Microwave on HIGH 4 to 5 minutes or until hot and cheese is melted, stirring once.

Garnish with remaining burnt ends, barbecue sauce and green onions.