Products
HOUSE OF TSANG® Pure Sesame Seed Oil
Nutrition Facts
Nutrition Facts
About 30 servings per container
Amount Per Serving

Calories

45
% Daily Value*

Total Fat

Saturated Fat

1g
5%

Trans Fat

0g

Polyunsaturated Fat

Cholesterol

0mg
0%

Sodium

0mg
0%

Total Carbohydrate

0g
0%

Dietary Fiber

0g
0%

Total Sugars

Includes 0g added sugars

0%

Protein

0g
Calcium

0%

Iron

0%

Potassium

0mg
0%

Vitamin D

0%
* The % Daily Value (DV) tells you how much a nutrient in a serving of food contributes to a daily diet. 2,000 calories a day is used for general nutrition advice.
Ingredients
No ingredients statement is necessary because it is a single ingredient product. The only ingredient is pure sesame seed oil
Disclaimer
Promotions, product information and packaging are subject to change. Please refer to the packaging on store shelves for the most up-to-date information.
HOUSE OF TSANG® Sesame Seed Oil gives your dishes a new depth of flavor. This sesame seed oil is extracted in the traditional method from roasted sesame seeds, giving you that authentic restaurant taste in all your favorite dishes. Use this flavorful sesame oil as a marinade, dressing, sauce, or as a finishing oil. Add this sesame seed oil to your favorite marinades when you're grilling for an extra depth of flavor. Making your next meal with HOUSE OF TSANG® sauces is a breeze. Just add your cooked protein, veggies, and stir in the sauce. With HOUSE OF TSANG® products, you're always 3 easy steps away from deliciousness.
5 oz bottle of HOUSE OF TSANG® Sesame Seed Oil to make your next meal extra delicious and flavorful
Combine this sesame seed oil with soy, honey, garlic and other ingredients for a delicious dipping sauce
The nutty golden flavor of this sesame oil is perfect for seasoning soup, rice, and noodles or adding to marinades for a depth of flavor
Drizzle this sesame oil on meat, vegetables, or eggs as a flavor enhancer
Whether you're looking for an easy, delicious Asian meal or just want to give your favorite dishes a different twist, HOUSE OF TSANG® products bring the flavors of Asia into your kitchen
How long do HOUSE OF TSANG® products last in the refrigerator after opening?
It varies by product. Please check the packaging for instructions.
Direct Link
Do HOUSE OF TSANG® products need to be refrigerated after opening?
HOUSE OF TSANG® products need to be refrigerated after opening.
Direct Link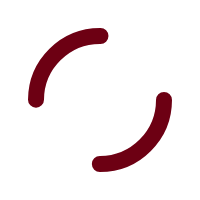 No results found.