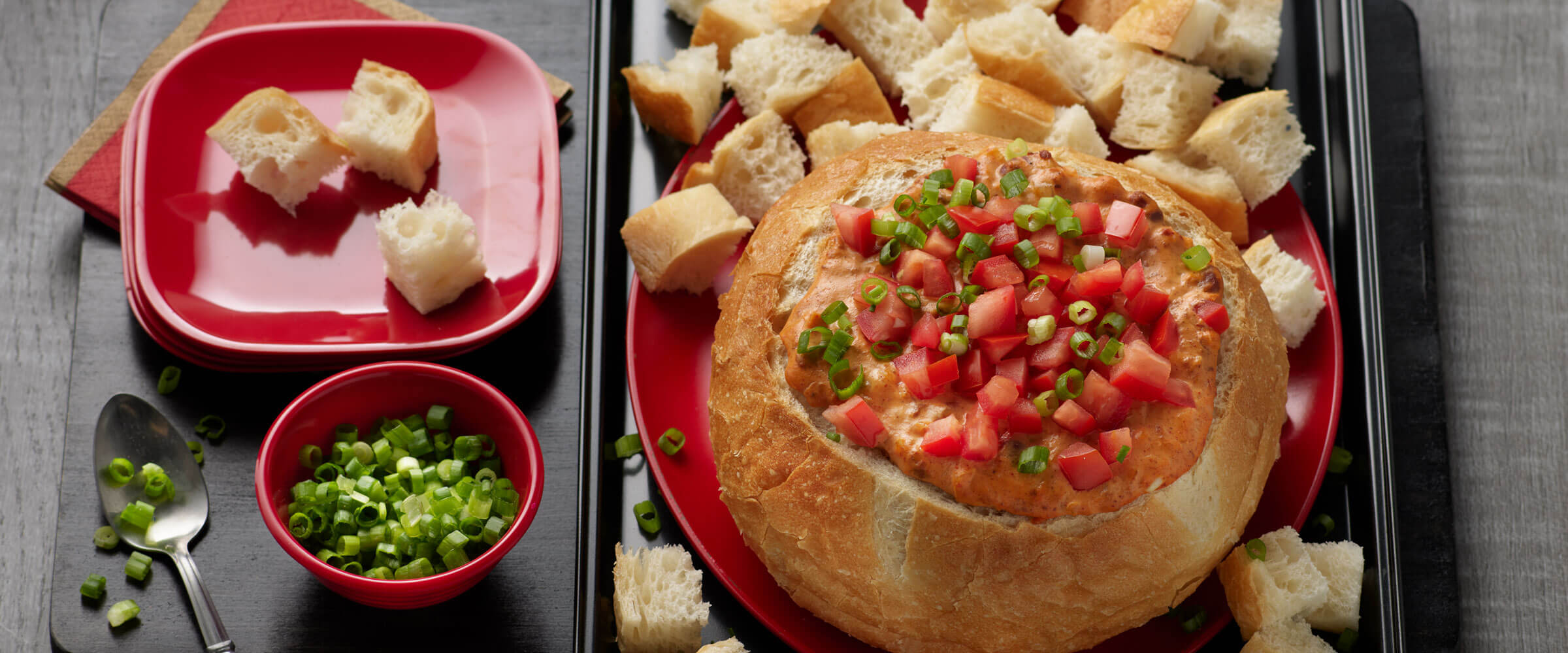 Elevate your game day spread with the Game Day Sourdough Chili Dip—an irresistibly flavorful creation that marries the rich taste of HORMEL® Chili with the creamy indulgence of cream cheese. Hollowed sourdough bread rounds serve as the perfect vessel for this savory dip, while a medley of chopped onion, tomato, and sliced green onions adds a refreshing touch. Every scoop delivers a harmonious blend of textures and tastes, making this dip a crowd-pleaser that's as easy to enjoy as it is to prepare.
Prep Time
Cook Time
Meal Type
Cook Method
Ingredients
| | |
| --- | --- |
| 2 | small loaves sourdough bread rounds |
| 1 | (15-ounce) can HORMEL® Chili with Beans |
| 4 | ounces cream cheese |
| 1 | small onion, chopped |
| 1 | small tomato, chopped |
| 3 | green onions, sliced |
Directions
Heat oven to 300°F.

Slice off top third of 1 bread loaf. Hollow out the bottom, leaving a thick crust. Cut or tear other loaf into bite-sized pieces.

In saucepan, heat chili and cream cheese over medium heat until cream cheese is melted. Stir in chopped onion. Pour chili mixture into bread bowl.

Bake dip 30 minutes. Remove from oven; top with tomatoes. Bake 5 to 8 minutes longer. Top with green onions. Tear top of bread into pieces; place around loaf for dipping.