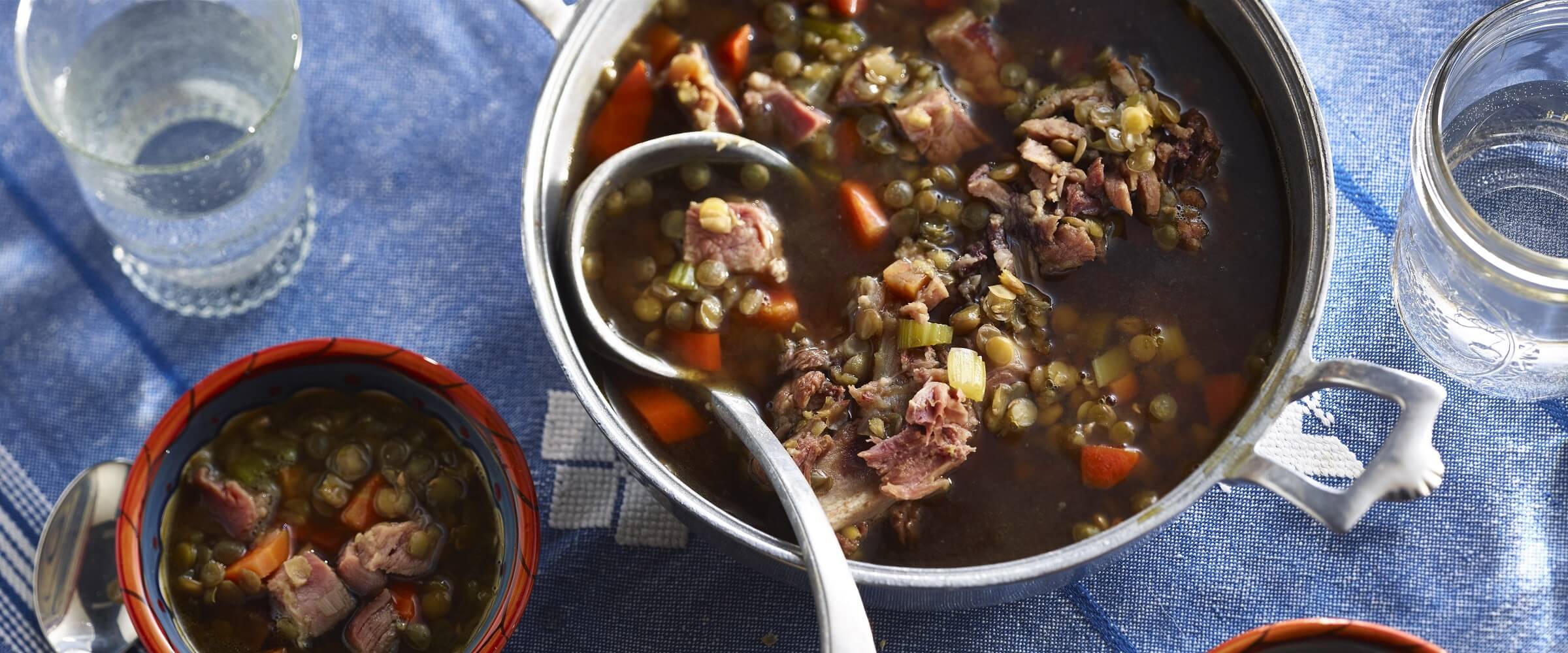 Enjoy hearty and flavorful Lentil and Ham Soup infused with ham bone and packed with nutritious brown lentils and a medley of vegetables. The addition of a cinnamon stick and bay leaves infuses the soup with subtle warmth and aromatic flavors. The addition of HORMEL® CURE 81® Classic Boneless Ham makes this soup a satisfying and delicious meal in a bowl.
Prep Time
Cook Time
Meal Type
Cook Method
Ingredients
1

ham bone
2

½

cups dried brown lentils, picked through and rinsed

2

cups diced onions
1

½

cups diced carrots

1

cup diced celery

1

cinnamon stick

2

bay leaves

2

quarts beef broth

2

teaspoons freshly ground pepper

3

cups HORMEL® CURE 81® Classic Boneless Ham, chopped
Directions
In 6-quart stockpot, combine all ingredients except chopped ham. Bring to a boil; reduce heat to medium-low. Cook, partially covered, 1 ½ hours.

Remove cinnamon stick, bay leaves and ham bone from stockpot. Remove any ham from bone; return to soup. Stir in chopped ham. Cook 15 minutes or until hot.