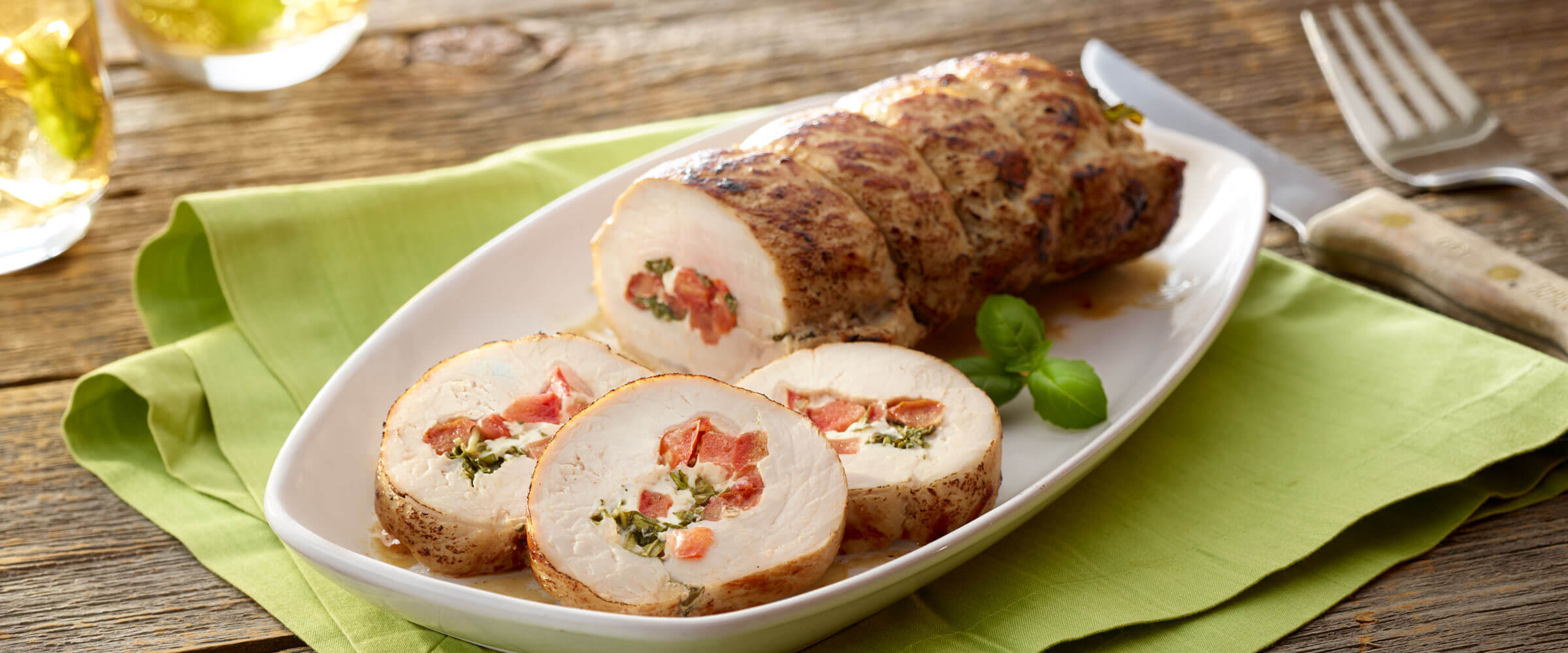 Caprese Stuffed Pork Loin has all your favorite flavors of summer on one plate. This recipe is a breeze because of the convenience of using a HORMEL® Loin Filet. Vibrant tomatoes, fragrant basil, and creamy mozzarella make each bite delightfully tender, juicy, and brightly flavored.
Prep Time
Cook Time
Meal Type
Cook Method
Ingredients
| | |
| --- | --- |
| 1 | package HORMEL® Pork Loin Filet |
| 2 | cloves garlic, thinly sliced |
| ½ | cup chopped tomatoes |
| ½ | cup chopped fresh basil leaves |
| 2 | ounces chopped fresh mozzarella |
| 2 | tablespoons canola oil |
| ½ | cup chicken or vegetable broth |
Directions
Heat oven to 375°F.

Make a lengthwise cut down center of 1 side, cutting to within 1/2 inch of other side. (Do not cut all the way through pork.) Open pork, forming a rectangle. Place between 2 sheets of plastic wrap. Use a meat mallet or rolling pin and flatten to 1/2-inch thickness.

Top pork with garlic, tomatoes, basil and mozzarella cheese, leaving a ½-inch border.

Roll pork, starting on long side. Tie with string at 1 1/2-inch intervals securing tightly with kitchen twine.

Heat oil in small roasting pan over medium-high heat. Add pork and brown on all sides. Remove from heat and add broth. Bake 1 hour and 15 minutes or until internal temperature reaches 145°F.