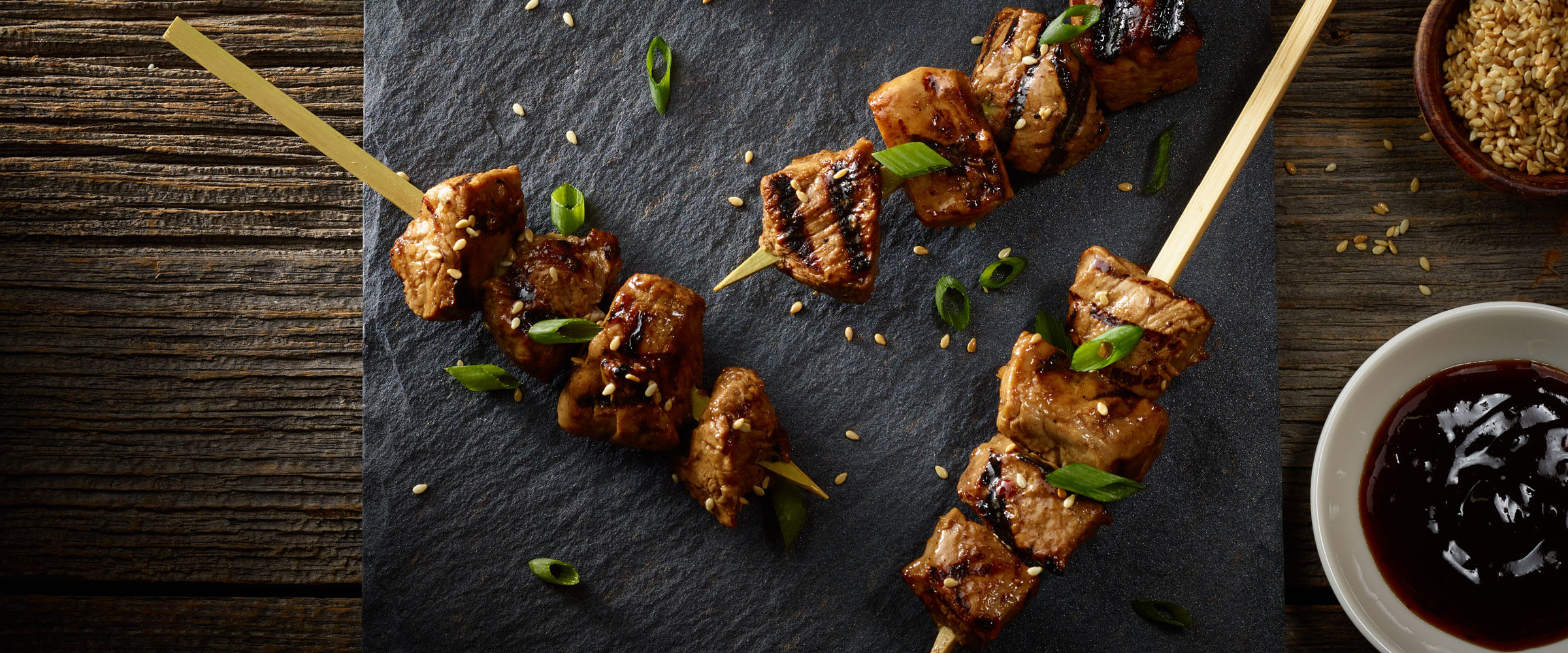 Spice up your grilling game with Szechuan Pork Kabobs, a fiery recipe that combines succulent HORMEL® Original Pork Tenderloin with the bold and aromatic flavors of Szechuan cuisine. These kabobs are marinated, skewered, and grilled to perfection, creating a mouthwatering fusion of heat and tenderness that will ignite your taste buds!
Prep Time
Cook Time
Meal Type
Cook Method
Ingredients
| | |
| --- | --- |
| 1 | pound HORMEL® Original Pork Tenderloin, cubed |
| ¼ | cup HOUSE OF TSANG® Szechuan Spicy Stir-Fry Sauce |
| 1 | tablespoon canola oil |
| 2 | tablespoons rice wine vinegar |
| 1 | tablespoon light brown sugar |
| | Garnish: sliced green onion, toasted sesame seeds |
Directions
In large bowl, combine pork and next 4 ingredients, tossing to coat. Cover and refrigerate for at least 1 hour or up to 24 hours. Remove from marinade and discard marinade. Thread pork pieces onto metal skewers.

Prepare grill for medium heat. Grill kabobs 12 to 15 minutes, turning often until pork is cooked through.

Garnish with sliced green onion and sesame seeds, if desired.