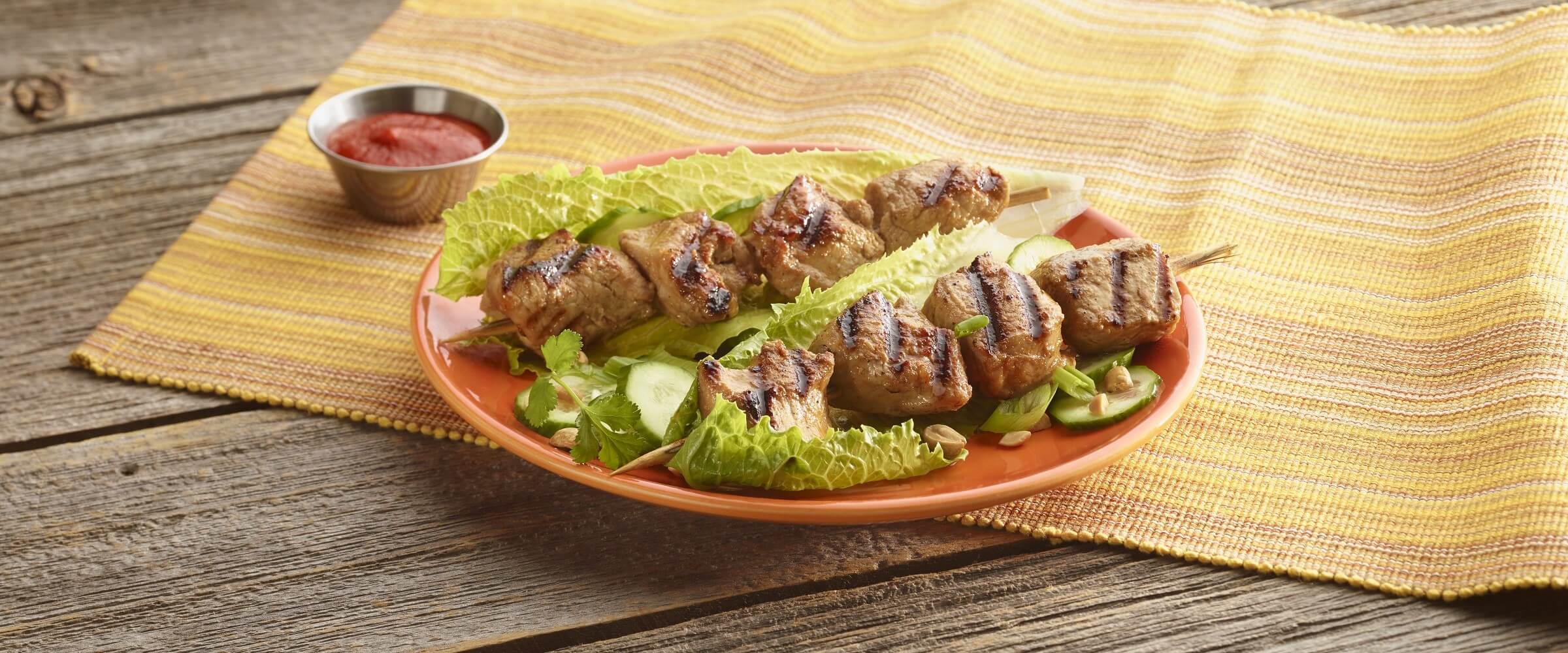 Take your taste buds on a tropical journey with Coconut and Lime Pork Kabobs. The combination of succulent HORMEL® Original Pork Tenderloin, creamy coconut milk, zesty lime, and a touch of spice will transport you to a flavor-packed paradise. Let's fire up the grill and get started!
Prep Time
Cook Time
Meal Type
Cook Method
Ingredients
1

½

pounds HORMEL® Original Pork Tenderloin, cut into 1-inch cubes

½

(13 .5-ounce) can coconut milk

⅓

cup packed dark brown sugar 2 tablespoons vegetable oil

4

cloves garlic, smashed

⅓

cup chopped fresh cilantro leaves

2

tablespoons fish sauce

2

tablespoons fresh lime juice

2

tablespoons Sriracha hot sauce
Romaine lettuce leaves, fresh cilantro leaves, roasted peanuts, green onions and cucumber, for topping
Directions
In large zip-top plastic bag, place pork, and next 8 ingredients. Seal and refrigerate 1 to 4 hours.

Remove pork from marinade and thread onto metal skewers. Reserve marinade for brushing while grilling.

Heat grill to medium heat. Grill kabobs, turning occasionally and brushing with marinade, until cooked through, about 12 minutes.

Serve in lettuce leaves and top with cilantro, roasted peanuts, green onions, and cucumber.