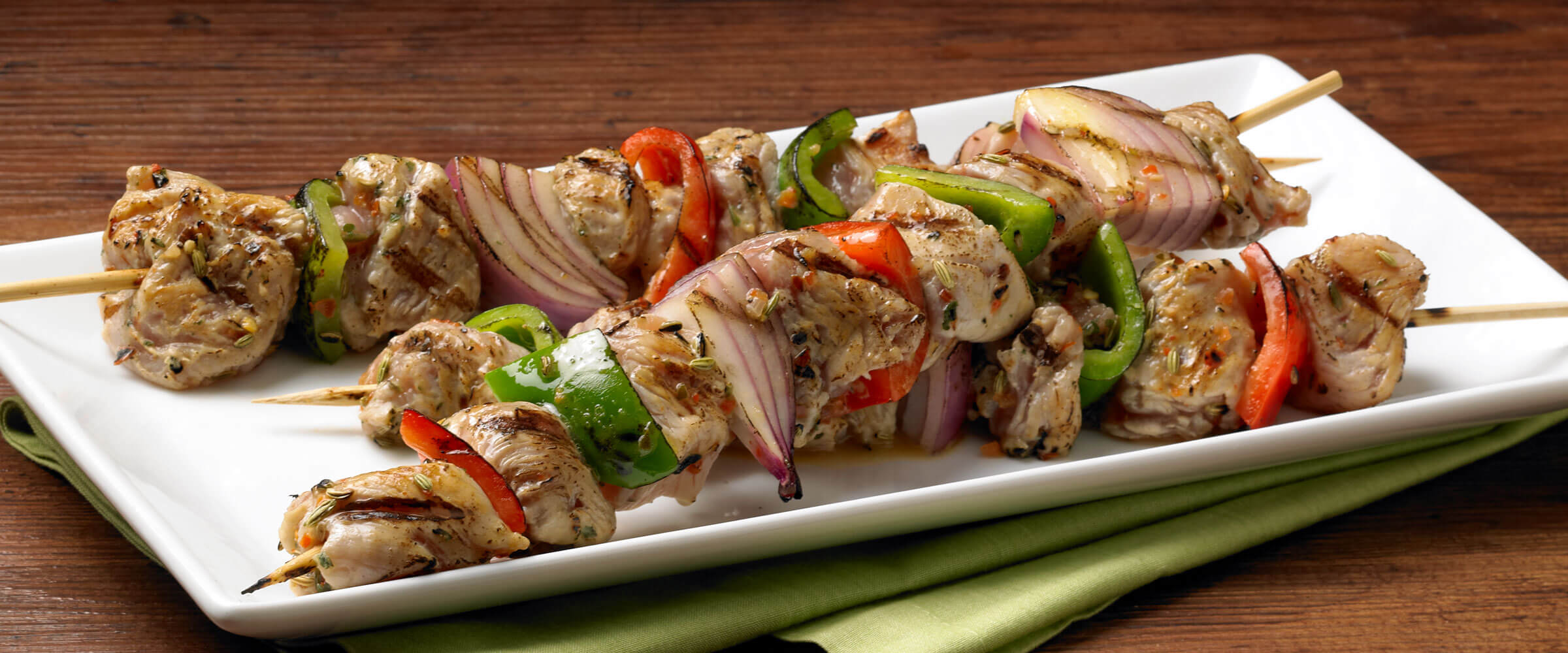 Mesquite Barbeque and Vegetable Kabobs are a crowd-pleasing dish that will satisfy your barbeque cravings. Smoky and sweet HORMEL® Mesquite Barbeque Pork Loin Filet sits perfectly next to the sweetness of the red bell pepper and the subtle crunch of the zucchini. The grilling process adds a lovely, charbroiled flavor to the ingredients, enhancing the overall taste.
Prep Time
Cook Time
Meal Type
Cook Method
Ingredients
| | |
| --- | --- |
| 1 | (24-ounce) package HORMEL® Mesquite Barbeque Pork Loin Filet |
| 1 | large red bell pepper, cut into 1-inch pieces |
| 2 | red onions, cut into wedges |
| 2 | medium zucchini, sliced into 1-inch pieces |
| | Extra virgin olive oil |
| | Fresh chopped parsley |
Directions
On wooden skewers*, alternately thread pork, bell pepper, onion and zucchini. Lightly brush each with a small amount of olive to prevent sticking while grilling.

*If using wooden skewers, soak in water for 30 minutes prior to using

Grill over medium-high coals until pork reaches an internal temperature of 160°F, about 12-15 minutes.

Sprinkle kabobs with fresh parsley.