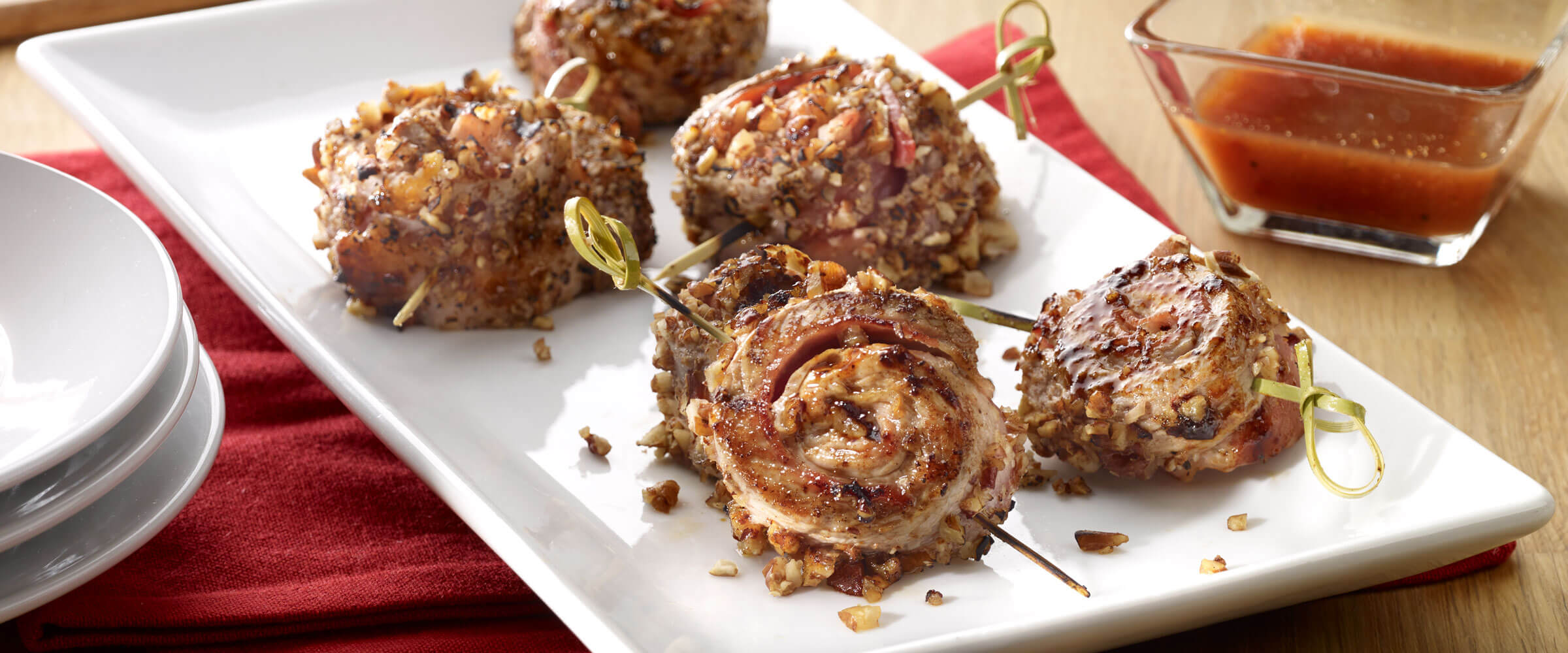 Get ready to impress a crowd with these Pecan-Crusted Pork Pinwheels. They cover the gamut of flavors from sweet and savory to smokey and nutty. It's the perfect excuse to fire up the grill.
Prep Time
Cook Time
Meal Type
Cook Method
Ingredients
| | |
| --- | --- |
| 1 | HORMEL® Original Pork Tenderloin |
| 6 | HORMEL® BLACK LABEL® Bacon |
| 1 | (16-ounce) bottle Carolina-style barbeque sauce |
| 1 | cup finely chopped pecans |
| 1 | teaspoon kosher salt |
| ½ | teaspoon freshly ground black pepper |
Directions
Heat grill to medium-high heat (375° to 400°F).

Cut tenderloin lengthwise into 6 long strips approximately ¼-inch thick. Lay slices on a cutting board. Place 1 strip bacon on top of each piece of tenderloin. Starting at one end, roll tenderloin into a pinwheel medallion. Secure with wooden picks.

Set aside 1 cup of barbeque sauce and apply remaining sauce to outside of pinwheels. In small bowl, stir together pecans, salt, and pepper. Coat pinwheels with pecan mixture. Cut pinwheels in half crosswise to make two medallions.

Place medallions on grill. Cook 7 to 8 minutes on each side or until cooked through. Serve with reserved barbeque sauce.