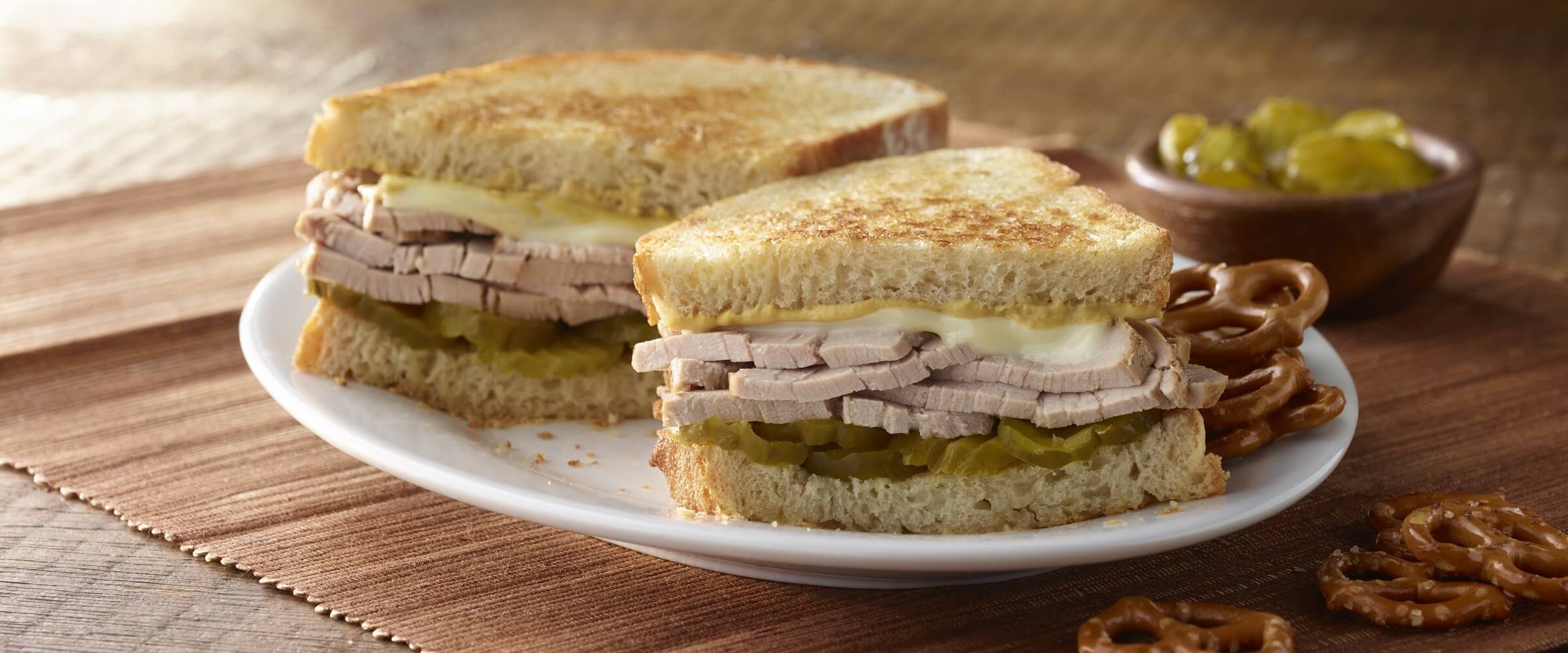 This recipe for a Pork Cubano Sandwich isn't too different from the recipe for Cubano Sliders, but sometimes bigger is better! This hot and toasty sandwich is stacked high with HORMEL® Herb Flavored Pork Loin Filet, melty Swiss, and tangy mustard and pickles. This sandwich is bound to become a staple in your home!
Prep Time
Cook Time
Meal Type
Cook Method
Ingredients
| | |
| --- | --- |
| 1 | (1½-pound) package HORMEL® Herb Flavored Pork Loin Filet |
| 12 | slices sourdough bread |
| ⅓ | cup Dijon mustard |
| 12 | slices Swiss cheese |
| 12 | sandwich-style dill pickle planks |
| 6 | tablespoons tablespoons butter, softened |
Directions
Bake the filet as directed on the package. Thinly slice the filet.

Spread each slice of sourdough bread with Dijon mustard. Place a slice of cheese on each of six slices of sourdough.

Top with the thinly sliced pork filet, pickles and remaining cheese. Place the remaining six slices of sourdough, mustard side down over the filling. Butter the outside of each sandwich.

Place each sandwich in a large skillet or griddle and heat over medium heat until the filling is hot and the sandwich is golden brown on both sides, about 5 minutes. Serve warm.