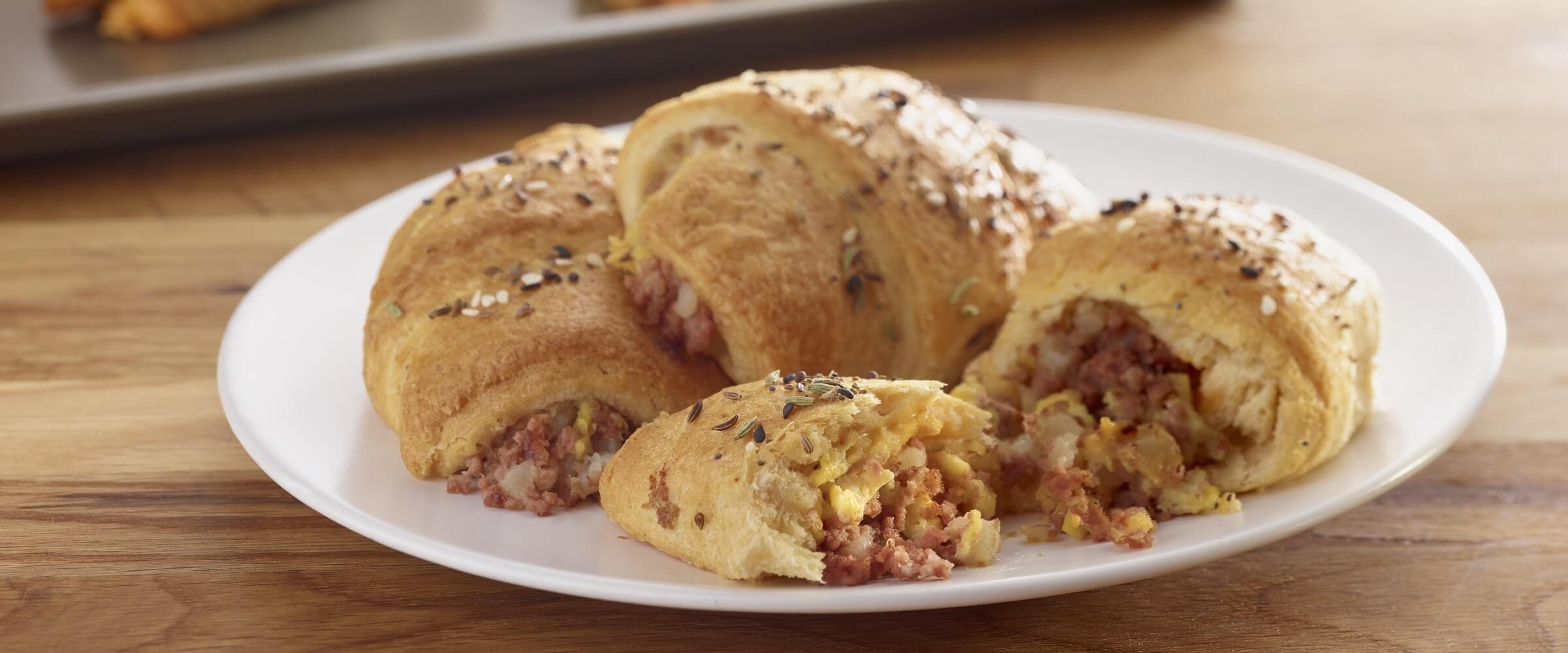 Start your day off right with our irresistible Corned Beef Hash Breakfast Roll-Ups. These delightful treats feature a delightful combination of savory corned beef hash and creamy American cheese, all wrapped up in buttery crescent rolls. These handheld roll-ups offer a convenient and delicious way to enjoy a hearty breakfast. Whether you're on the go or sitting down to a leisurely morning meal, these Corned Beef Hash Breakfast Roll-Ups are sure to satisfy your cravings and kickstart your day with a burst of flavor.
Prep Time
Cook Time
Meal Type
Cook Method
Ingredients
| | |
| --- | --- |
| 1 | (15-ounce) can HORMEL® MARY KITCHEN® Corned Beef Hash |
| 1 | tablespoon butter |
| 3 | large eggs, lightly beaten |
| 1 | (8-ounce) can refrigerated crescent rolls dough |
| 4 | slices American cheese, cut in half |
Directions
Heat oven to 350°F.

Heat hash according to package directions.

In medium skillet, melt butter over medium-low heat. Add eggs and let stand 30 seconds. Gently stir occasionally and cook until eggs are cooked through.

Unroll crescent rolls and separate triangles. Place a half slice of cheese on each triangle.

In a medium bowl, mix eggs and corn beef hash until blended. Divide mixture among triangles, placing spoonsful on top of cheese slices. Roll triangles up following the package directions. Place 2 inches apart on an ungreased baking sheet.

Bake 15–18 minutes or until golden brown.