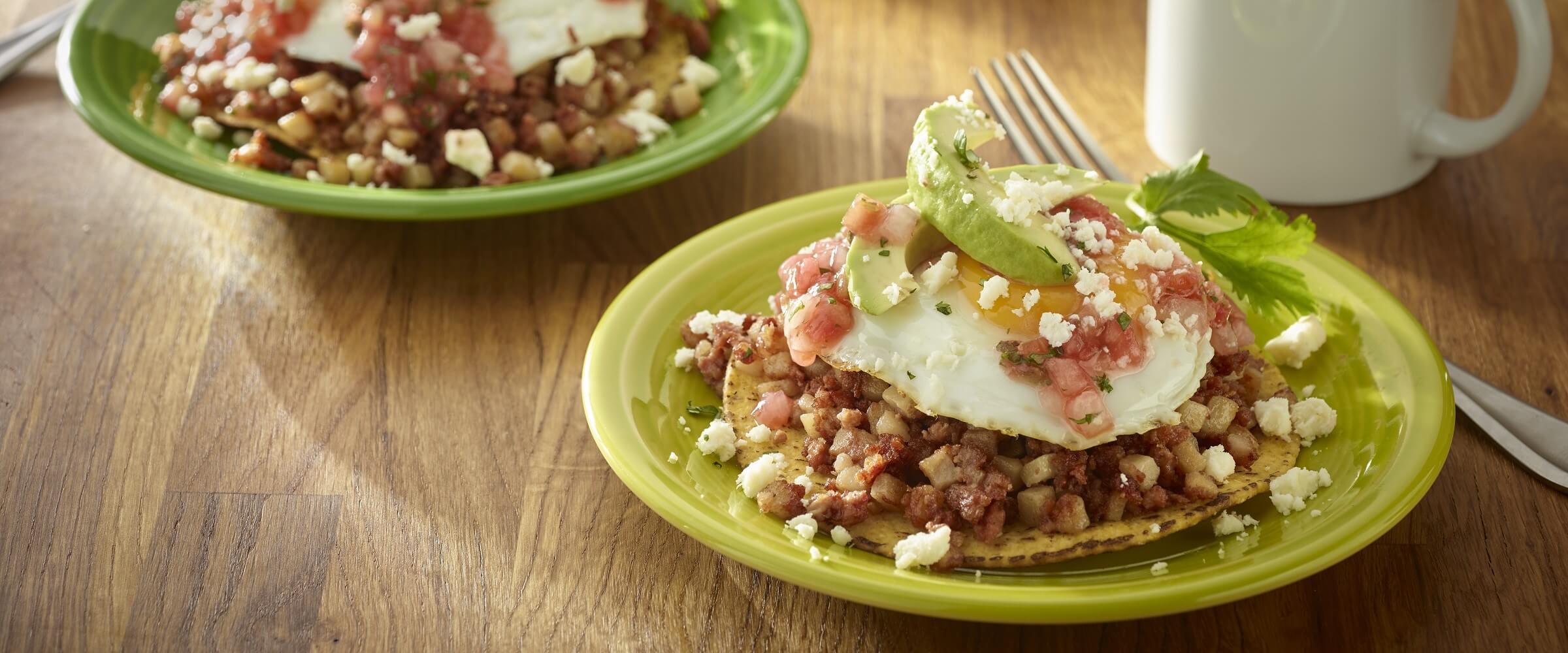 Start your day with a burst of flavor and a Mexican twist by savoring our Hash Breakfast Tostada. This delightful breakfast dish features a crispy tostada base topped with hearty corned beef hash, creamy avocado slices, a dollop of tangy sour cream, and a vibrant pico de gallo salsa. To take it up a notch, sprinkle some crumbled queso fresco or shredded Cheddar cheese for an extra layer of deliciousness. Every bite offers a perfect balance of textures and flavors, from the crunchy tostada to the savory hash and the refreshing toppings
Prep Time
Cook Time
Meal Type
Cook Method
Ingredients
| | |
| --- | --- |
| 4 | large eggs |
| 2 | tablespoons butter |
| 1 | (15-ounce) can HORMEL® MARY KITCHEN® Corned Beef Hash |
| 2 | tostadas |
| 1 | avocado, sliced |
| | Garnish: sour cream, pico de gallo, queso fresco or shredded Cheddar cheese |
Directions
In small non-stick skillet, over low heat, melt butter. Add eggs one at a time and let stand 5 to 7 minutes or until whites are set and yolks are cooked to desired degree of doneness.

Heat hash according to package directions. Spoon hash over tostadas.

Layer avocado slices evenly over hash and top with egg. Garnish with sour cream, pico de gallo, queso fresco and shredded Cheddar cheese, if desired.