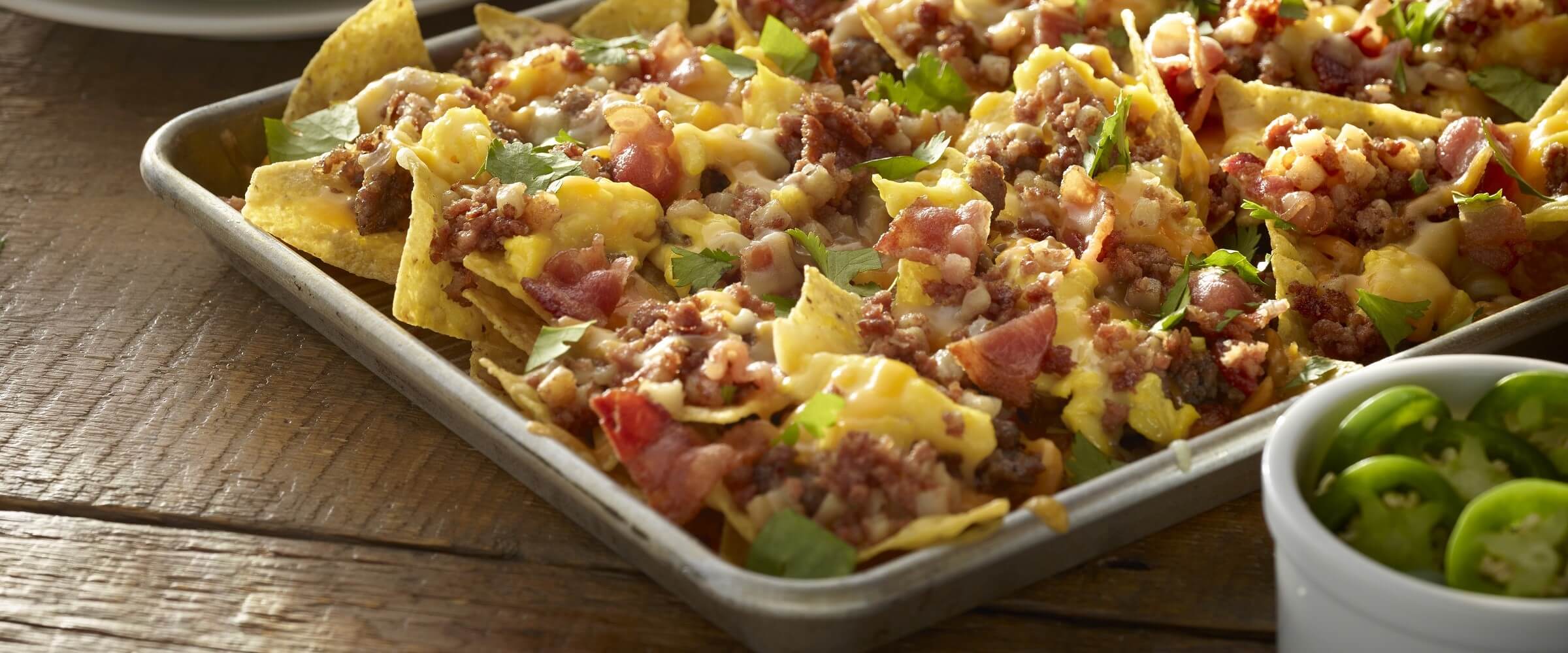 Indulge in the ultimate breakfast fiesta with our mouthwatering Ultimate Breakfast Nachos. These loaded nachos are a perfect fusion of savory and indulgent flavors. Imagine a bed of crispy tortilla chips piled high with a tantalizing combination of corned beef hash, flavorful ground breakfast sausage, crispy bacon slices, and perfectly cooked eggs. Topped generously with melted Mexican cheese, these nachos are baked to golden perfection and then garnished with fresh cilantro, creamy sour cream, and a spicy kick of jalapeno slices. Each bite is a flavor explosion that will awaken your taste buds and leave you craving more.
Prep Time
Cook Time
Meal Type
Cook Method
Ingredients
1

(10-ounce) bag corn tortilla chips

1

cup HORMEL® MARY KITCHEN® Corned Beef Hash

½

(8-ounce) package ground breakfast sausage, cooked and crumbled

4

HORMEL® BLACK LABEL® bacon slices, cooked and crumbled

4

large eggs, softly scrambled
1

½

cups shredded Mexican 4-cheese blend

¼

cup chopped fresh cilantro

¼

cup sour cream

1

jalapeño, seeded and sliced
Directions
Heat oven to 400°F.

Arrange chips in single layer on jelly-roll pan. Spoon hash over chips. Layer with sausage, bacon, eggs and cheese. Bake 15 to 20 minutes or until cheese is melted.

Top with cilantro, sour cream and jalapeño slices. Serve immediately.