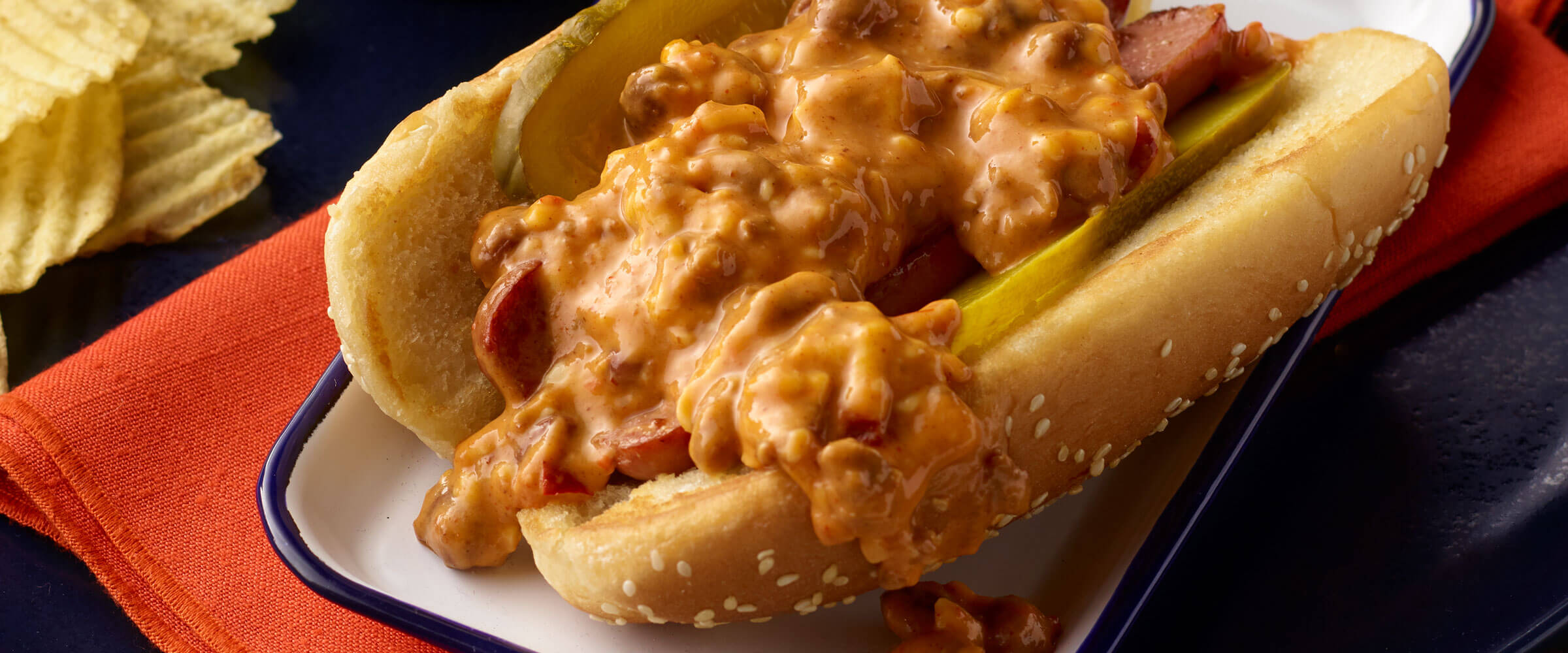 Elevate your mealtime with the Chicago Chili Pimento Dog—an easy but elevated delight featuring HORMEL® Chili Hot With Beans. Nestled within warm sesame seed buns, beef brisket hot dogs are generously topped with a decadent layer of pimento cheese. The savory richness of the chili, combined with the creamy pimento cheese, creates a harmonious blend of flavors. Complete your culinary adventure with a finishing touch of pickle slices. This effortlessly elevated meal ensures a delicious and satisfying experience that's both convenient and gourmet.
Prep Time
Cook Time
Meal Type
Cook Method
Ingredients
| | |
| --- | --- |
| 1 | (15-ounce) cans HORMEL® Chili Hot With Beans |
| 1 | cup pimento cheese |
| 4 | beef brisket hot dogs |
| 4 | sesame seed hot dog buns, split and warmed |
| | Pickle slices |
Directions
In small saucepan over medium heat, combine chili and cheese. Cook 4 to 5 minutes, stirring often, until melted and hot.

Halve the hot dogs lengthwise making sure not to slice all the way through.

In large skillet over medium-high heat, sear hot dogs 3 to 4 minutes or until golden brown.

Serve hot dogs in buns topped with pimento chili and pickle slices.