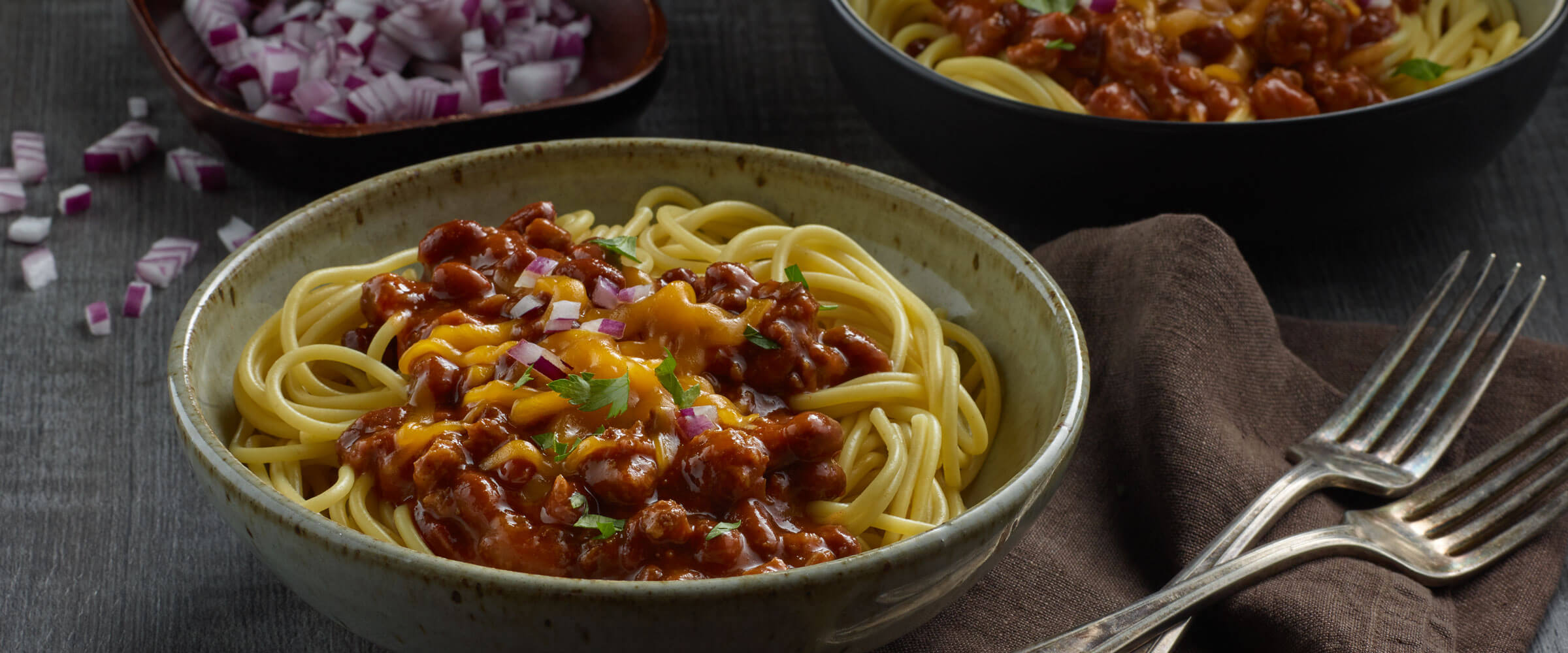 Indulge in the unique and comforting flavors of Cincinnati-Style Chili Spaghetti, a simple yet satisfying dish that captures the essence of this regional classic. Cooked to perfection, the spaghetti becomes the perfect canvas for a hearty serving of HORMEL® Chili. Topped with a generous sprinkle of shredded cheddar cheese, finely chopped red onion, and a garnish of fresh parsley leaves, every bite is a delightful combination of savory, cheesy, and fresh notes. Elevate your pasta night with this quick and flavorful Cincinnati-inspired creation.
Prep Time
Cook Time
Meal Type
Cook Method
Ingredients
| | |
| --- | --- |
| 8 | ounces spaghetti, uncooked |
| 1 | (15-ounce) can HORMEL® Chili |
| ½ | cup shredded cheddar cheese |
| ¼ | cup finely chopped red onion |
| | Garnish: chopped fresh parsley leaves |
Directions
Cook spaghetti according to package directions; drain and keep warm.

Heat chili in microwave on HIGH 3 to 5minutes or until heated through.

Spoon chili over spaghetti, top with onions and cheese.

Garnish with chopped fresh parsley, if desired.